Beauty industry co-working space Hunter Collective opens in London
New 2,000sqft space opens in Farringdon for professionals to run their business' on their own terms
The Hunter Collective is a new flexible co-working studio space designed for professionals working in the beauty and fashion industry, in central London, UK.
The 2000sqft space is designed for freelance professionals to run their business' on their own terms including business owners, PR professionals and journalists, mobile hair stylists, nail technicians, make-up artists and more.
Sections will be equipped with styling chairs, hot desks, storage lockers and concierge services. There's also a space for photoshoots and meetings.
The collective was created by co-founders Lacey Hunter-Felton and Nico Bonfiglioli.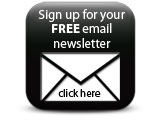 They said: "We want to change the way beauty professionals can access and look after their clients and shake up the industry. We want to give our members the chance to work around their schedules, meet and collaborate with interesting, like-minded people and grow their businesses on their own terms."
Companies