Beauty retailer Space NK enjoys sales boost in 2018
Thanks to its 6.7% sales increase, the luxury beauty retailer took home £102.9m in revenue last year
Luxury beauty retailer Space NK has announced a 6.7% boost in its sales for 2018, taking home £102.9m in revenue.
The news comes after a strong year for the company, gaining promising retail sales and an increase in wholesale orders.
In the year end 31 March 2018, the firm revealed a profit of almost £5m, an increase of £1.7m from the year before.
The company was founded in 1993 by Nicky Kinnaird in Covent Garden, London, and today it operates over 60 stores across UK and Ireland, as well as 29 outlets in the US.
Currently it stocks products cross make-up, hair care, bath and body, and fragrance from brands including Kate Somerville, Aesop, Byredo, La Mer, Tom Ford and Perricone MD.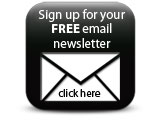 Companies