Because she's worth it: L'Oréal names singing icon Celine Dion as Global Spokesperson
Throughout her career 51-year-old singer has won 5 Grammy Awards, 7 Billboard Music Awards and 12 World Music Awards
Image Credit: Denise Truscello for L'Oreal Paris Excellence Hair Colour, shade 7.3
L'Oréal has appointed singing icon Celine Dion as its latest Global Spokesperson.
This is the first time the 51-year-old has partnered with a beauty brand and will make her debut with the brand for its Excellence Hair Color advertising.
She joins a roster of awarded and accomplished L'Oréal ambassadors including: Eva Longoria, Helen Mirren, Neelam Gill, Duckie Thot and Nikolaj Coster-Waldau.
"Signing Celine Dion as the newest member of the L'Oreal Paris family builds on our mission of aligning with spokeswomen who are strong, self-empowered, assertive, diverse and inclusive," said L'Oréal Paris' Global Brand President, Pierre-Emmanuel Angeloglou.
"Celine Dion is a woman of innate self-worth, following her heart to achieve success, challenge stereotypes and trail blaze the path for so many other women," he added.
Throughout her career Dion has bagged five Grammy Awards, seven Billboard Music Awards, 12 World Music Awards, 20 Juno Awards and 45 Félix Awards, and many others.
Commenting on her debut beauty ambassador role, Dion said: "I'm at a stage in my life where I'm excited to use my voice to empower others to feel beautiful, confident and to learn to embrace themselves."
Her worldwide TV appearance for the brand will air on 22 April.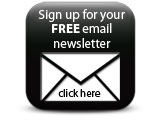 Companies