Becca Cosmetics launches new Glow Bars in John Lewis stores
Customers will be able to indulge in a range of services and experiences in-store to achieve the 'perfect glow'
Becca Cosmetics has expanded its retail partnership with John Lewis to include its latest in-store concept, the Glow Bar.
The debut Glow Bar will open at the retailer's Oxford Street store, London, before launching in Oxford, Nottingham, Reading, Newcastle, Liverpool, Bluewater, Cambridge and Milton Keynes stores throughout June.
Customers will be able to explore Becca's range of glow-enhancing make-up products and take advantage of experiences and services designed to help them perfect their 'glow wardrobe', according to the brand.
Nicky De Simone, Regional Brand Manager for Becca Cosmetics, said: "John Lewis' online capabilities and in-store experience for the consumer makes this a fantastic retail partner for us.
"As a digitally and socially led brand, it's so important to us that we bring the magic mix of Becca to the physical space."
Complimentary services will include quick tips on how to create #BECCABrightEyes, while consumers can also peruse Glow Guides and learn how to follow bespoke routines to achieve a glowy look for their face shape, favourite features and mood.
Also on offer will be the brand's exclusively curated Glow Rituals, created by Becca's Make-up Ambassador Nikki Wolff.
De Simone continued: "Our goal is to bring our inclusive approach to our Becca beauties, growing our glow community in the UK with products and experiences that are uniquely tailored to our consumers."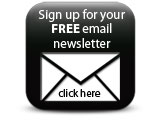 Companies