Bell Cosmetics signs exclusive UK deal with Beauty Crowd
Polish brand is making first move into UK market with six month exclusivity deal
Polish cosmetics company Bell Cosmetics has made a break into the UK market for the first time.
The brand, which offers a diverse range of colour products, has secured a deal with cosmetics etailer Beauty Crowd and has offered exclusivity to the website for six months.
Beauty Crowd picked up on Bell Cosmetics after the etailer's Co-Founder Neil Phillips saw it at Cosmoprof Bologna in March this year.
Philips said: "Customers are becoming increasingly aware about how the make-up they wear affects their skin. Whether that be through choice or because they have a specific allergy to an ingredient they need to look out for. The great thing about Bell is it appeals to both types of customer. Someone who is actively interested in skin care can now shop guilt-free without having to pay for expensive products and those who need to specifically use products that have been allergy tested can also find what they need without spending more than they would like to."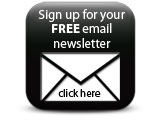 Bell Cosmetics will start by selling its new Hypoallergenic make-up collection on Beauty Crowd, which includes products such as: Anti-Redness Primer, BB Powder, Bronze Powder, Creamy Eyeshadow Base and Face & Body Illuminating Powder.