Benefit Cosmetics co-founder Jean Ford loses battle with cancer, aged 71
The colour cosmetics brand took to Instagram to give the heartfelt announcement of its founder's passing
Benefit Cosmetics' co-founder Jean Ann Ford has died of cancer, aged 71.
Ford, along with her twin sister Jane, founded the brand back in 1976, and both took the decision to step down from its helm six years ago.
The brand took to Instagram to announce the news with a heartfelt tribute, it read:
"It is with great sadness we share that our beloved co-founder, Jean Ann Ford, has passed away. Jean leaves behind a makeup dynasty, a legacy of creativity, and the belief that "Laughter is the Best Cosmetic!" Jean's daughters @maggiefd and @anniefd, know that their mother's sharp creativity and bad ass spirit will live on in Benefit customers around the world."
Today, LVMH owns a majority stake in the brand, which the twins, reportedly, sold to the French multinational goods company in 1999.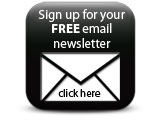 The brand also lost its long standing CEO of 12 years Jean-André Rougeot, who moved onto beauty retailer Sephora earlier this month.
Companies