Birchbox debuts retail outlet
E-commerce cosmetics company opened first bricks and mortar store on 11 July in New York
E-commerce cosmetics company Birchbox opened the doors to its first bricks and mortar store on 11 July.
Located in New York's SoHo, the store brings the e-tailer's personal shopping experience into the onstreet setting. Using touchscreens, which are on display throughout the store, customers can answer a few questions about themselves to find product recommendations, as well as customer reviews and video demonstrations to help them with their selection.
The shop includes 2,000 products from 250 brands, organised by category rather than brand so shoppers can compare products before they buy. A 'Try Bar' allows customers to experiment with different beauty trends, while a dedicated B.Y.O.B. – Build Your Own Birchbox – section lets them choose five sample size products for US$15.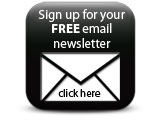 "We have learned so much about how we can drive customers to change their behaviour online, and we see an opportunity to extend into offline retail to evolve with our customer's needs," said Katia Beauchamp, co-founder and co-CEO of Birchbox.
Companies