Bloomingdale's to open first Kuwait store in 2017
Chairman and CEO says he has "high expectations" for region
Bloomingdale's is due to open its first store in Kuwait in spring 2017, a region that Chairman and CEO Tony Spring has "high expectations" for.
The 93,000sqft store will be managed and operated by Al Tayer Insignia, a branch of the Al Tayer Group, under a license agreement with Macy's Inc, Bloomingdale's parent company. The new space will be the anchor store for the 360 Mall in Al Zahra, an upmarket residential area in Kuwait.
The store will sell beauty products, alongside fashion and accessories. Spring said: "Kuwait is one of the world's most sophisticated and upscale fashion markets, and Bloomingdale's is excited to serve new and existing customers from Kuwait. We believe we will bring a new dimension in fashion and style for which Bloomingdale's is known worldwide. This project also represents our latest step forward in an outstanding relationship with Al Tayer Group, which shares our dedication to quality and service. Together, we have made Bloomingdale's Dubai location one of our most productive stores."
Bloomingdale's has already taken steps into the Middle East; the retailer cites its Bloomingdale's Dubai location as one of its most productive. However, the Kuwait and Dubai stores are Bloomingdale's only two international locations outside the US. Terry Lundgren, Chairman and CEO of Macy's, said: "We expect the new store in Kuwait to build on Bloomingdale's experience and success in Dubai."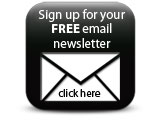 Macy's Inc also announced it plans to open new Macy's and Bloomingdale's stores in Abu Dhabi in 2018, all in partnership with Al Tayer.
Companies