Burberry releases fourth edition of Her fragrance line
The scent's marketing materials will be fronted by British model Cara Delevingne
Cara Delevingne for Burberry
The Coty-licenced fragrance arm of fashion brand Burberry has released a new flanker scent for its Her line.
The fourth edition of the collection, Her London Dream, is said to evoke hazy days in the UK capital and embodies 'a relaxed and youthful sense of style'.
Meanwhile, British supermodel Cara Delevingne will continue to front the line's marketing materials.
Top notes include lemon and ginger, with a heart of peony and rose accord, on a base of musk.
Speaking about the scent, perfumers Jerome di Marino and Maria Lernout, said: "Her Eau de Parfum, Her Blossom Eau de Toilette, Her Eau de Parfum Intense and Her London Dream Eau de Parfum translate the energy of London in a variety of ways.
"The same fragrant notes are shaped in different olfactive families whereas the story and the DNA remain the same.
"Each girl can pick a fragrance according to her mood or the season. Her London Dream is for spontaneous and vibrant girls with a romantic heart."
The bottle can be personalised with engraved initials on a gold charm around the neck and is inspired by an archival Burberry fragrance design.
Prices for the fragrance start from €52.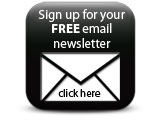 Companies