Burt's Bees Co-founder Burt Shavitz passes away aged 80
The US beekeeper and photojournalist has died at the age of 80
Burt's Bee's Co-founder Burt Shavitz has passed away at the age of 80.
Shavitz, a beekeeper and photojournalist from Maine, US, is the namesake behind the natural beauty company, having founded Burt's Bees in 1984 with business partner Roxanne Quimby.
Shavitz was a keen beekeeper, which led him to set up Burt's Bees
In a statement, the company said: "We remember him as a wild‐bearded and free‐spirited Maine man, a beekeeper, a wisecracker, a lover of golden retrievers, a reverent observer of nature, and the kind face that smiles back at us from our hand salve.
"Above all, Burt was always Burt – an uncompromising individual of his own invention – shaped by the moment and his curiosities rather than his ambitions or someone else's grand plan. Burt never set out to change the world, but he was a pioneer who found himself always on the precipice of progress."
Shavitz founded Burt's Bees in 1984
It continued: "Burt was a complex man who sought a simple life in pace with the seasons of nature on his land. If there is one thing we will remember from Burt's life, in our fast‐paced, hi‐tech culture, it's to never lose sight of our relationship with nature."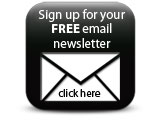 To honour and celebrate Shavitz's life, Burt's Bees has provided an email address for people to share their stories, memories or condolences: burtliveson@gmail.com.
Companies