COSMOGEN still innovates with new ingenious brush
Justine Rechenmann, Product Manager, is at the origin of the last patent, an ingenious brush with reservoir for liquid foundation
The COSMOGEN teams are mobilizing to offer ever more innovative and efficient solutions. Thus, Renaud van den Berg, CEO since 2014 and shareholder of COSMOGEN, underlines the creativity of Justine Rechenmann, who created Perfect Match, an ingenious brush designed to receive and apply a liquid foundation formula.
It consists of a tank, made of silicone where to deposit the foundation, and of an original tuft made of synthetic hair,that allows the liquid foundation to flow from one to the other for a judicious and professional application.
"I am very happy to have contributing designing this patent. Rhat was a challenge in the world of the make-up brushes. To succeed, I first analysed the market context and highlighted the heavy trend of liquid foundations, but with no adapted applicators. Thus, the idea was born behind Perfect Match! All this has been made possible thanks to the close collaboration with the technical team. Thanks to COSMOGEN for trusting me." - Justine Rechenmann
Technical features: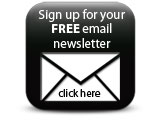 Tuft:Synthetic hair
Reservoir: Silicone
Handle: Plastic, Acrylic, Aluminum, Wood, Bamboo
Ferrule: Aluminium
Packaging : Laquering, silkscreening, offset, hot stamping, metalilzation.
Featured Companies