CPL Far East celebrates in style
Gala evening in Hong Kong
Members of CPL Aromas toast the audience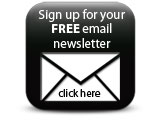 CPL Aromas Far East marked its 20th anniversary with a fabulous gala evening at the Hong Kong Convention Centre on 10 November 2011.

More than 300 guests were in attendance to celebrate 20 years of CPL Aromas Far East. The evening, hosted by Thomas Wan (md, CPL Aromas Far East) began with a cocktail reception overlooking the magnificent Hong Kong Harbour with its array of skyscrapers and lights.

Guests were then treated to an Asian Fusion Banquet in the main auditorium where they were welcomed by Wan who presented a brief history of CPL Far East and its achievements since 1991, a period that has seen the company grow into a leading manufacturer of fragrances in the region. The celebrations included a traditional Chinese flag waving ceremony to signify good luck as well as acrobatics and the 'Face Changing' dancer.

The event was designed to coincide with Cosmoprof Asia in which CPL Aromas participated with a stand displaying some of the company's new products including the innovative fragrancing technology Ecoboost incorporating 10x concentrated fragrances.

During the evening Wan thanked all the assembled customers and agents for their support over the years and paid special reference to the efforts of all the CPL Far East staff for their dedication over the years.

2011 is a double celebration for the company as it also marks the 40th anniversary of the group which was founded on the 10 December 1971.
Companies