CTPA rebukes claims that hair dyes cause cancer
Breast surgeon Professor Kefah Mokbel claims that women who colour their hair are 14% more likely to have breast cancer
The Cosmetic, Toiletry and Perfumery Association (CTPA) has reassured members of the public that hair dyes undergo rigorous testing to ensure their safety.
The UK cosmetics trade body issued a statement following media coverage of studies and claims made by Professor Kedah Mokbel, the lead consultant breast surgeon at the London Breast Institue of the Princess Grace Hospital in London.
A study by Mokbel found that women who colour their hair are 14% more likely to have breast cancer, than those that do not.
Taking to Twitter to share his findings, Mokbel tweeted that women are advised to reduce exposure to synthetic hair dyes to two to six times per year.
He added: "It would be preferable to choose hair dyes that contain the minimum concentration of aromatic amines such as PPD (less than 2%)."
PPD, the chemical substance paraphenylenediamine, is widely used in permanent hair dyes.
CTPA says no cancer link
The CTPA said that PPD has been assessed as safe for use as a hair dye by the SCCS and is not under any review.
It reassured that independent scientific bodies regularly review studies on hair colorants and no link has been found between the use of hair colorants and any type of cancer.
Dr Emma Meredith, Director of Science at CTPA and a pharmacist, said: "I would like to reassure anyone who might feel concerned about their hair dyes that such products must be safe to use. 
"They are covered by robust safety requirements and their safe use is underpinned by a wealth of scientific research and strict legislation."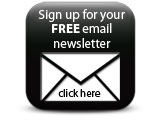 Hair dyes are considered by CTPA as one of the most thoroughly-studied consumer products on the market.