Campaigners petition Unilever to ditch toxic chemicals for good
Following the Anglo-Dutch consumer giant's new ingredient transparency initiative pledge, PIRG campaigners are urging the company to drop parabens and PEG compounds from products
PIRG campaigners lobby against toxic chemicals in Unilever products
Public Interest Research Group (PIRG) organisers have delivered a petition signed by 25,000 people to Unilever's US headquarters, calling for the corporate to remove certain chemicals from its products.
Chemicals of concern include PEG compounds and parabens, the latter of which are known to permeate the skin's barrier and to carry oestrogen-like properties.
The petition, handed over on Valentine's Day, also called on Unilever to fully disclose its fragrance ingredients.
Dev Gowda, Toxics Advocate with U.S. PIRG, said: "This Valentine's Day, don't give your loved ones an unwanted dose of toxic chemicals… Unilever should make a sweet move and remove chemicals of concern such as parabens and PEG compounds from its products. These ingredients have been linked to cancer and other health problems."
On 7 February, Unilever announced a new transparency initiative regarding its ingredients in personal care products.
The company said that by 2018 it aims to disclose online the fragrance ingredients included in individual products down to 0.01% of the formulation.
It also said it would provide people with enhanced fragrance allergen information via its new online search tool.
Unilever's Chief Research and Development Officer, David Blanchard, said: "We strongly believe that providing this transparency will help build further trust in Unilever and our brands."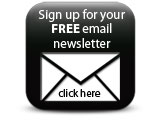 The initiative is already available via the What's In Our Products section on Unilever's US, UK, Netherlands and Germany websites, with other European countries due to launch online soon.
Companies