Cate Blanchett steps out for Giorgio Armani's Holiday campaign
The film takes inspiration from the brand's Sì fragrance campaign, which the Oscar-winning actress also starred in
Oscar-winning actress Cate Blanchett has stepped out for Giorgio Armani's Holiday film.
The Australian star is the brand's Global Beauty Ambassador and has fronted the L'Oréal-owned brand's Sì fragrance campaign, which the new film has taken inspiration from.
In the film, Blanchett appears in a series of stages, inspired by Armani's signature colours, red and gold, with each shot displaying a letter that spells 'armani'.
French director Fleur Fortuné, who created the brand's latest Sì campaign in 2019, was responsible for putting the film together.
Meanwhile, the soundtrack for the campaign is a remix of the hit 1963 song You Don't Own Me by American singer Lesley Gore.
The Holiday 'mood' will also roll out as a print campaign, captured by Tom Munro.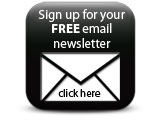 In a statement, the beauty brand said: "The film and print campaign both encapsulate the independence of spirit and sophistication that Sì has embodied since its debut in 2013."
Companies