Caudalie to expand in US and China
Vinotherapy cosmetics group puts down roots outside France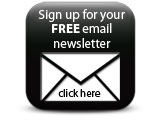 French vinotherapy cosmetics group Caudalie is planning to expand in the American and Chinese markets. The enterprise, set up near Bordeaux on terrain owned by Chateau Smith Lafitte in 1995, develops and markets products for facial and body care and cleansing based on grape varieties..

Caudalie has been operating a so-called vinotherapy spa and wine bar for two years on the fourth floor of the New York Plaza but a move to establish a permanent base in New York will come in September. Co-founder Mathilde Thomas says Caudalie products are already among the 400 reference items sold through Sephora's US distribution network but to become a world brand a permanent presence in the US and other markets is essential.

Sales in Europe are achieved through pharmacies while in the Russian, US and Chinese markets they are currently generated through perfumery outlets and major stores. Online selling will be launched shortly and expansion in China will follow the move there made in February this year.

This year the company expects sales of about $10m in the national markets that account for 10% of the total. Total sales in 2009 rose 8% to €80m with 45% coming from outside France, mainly in the rest of Europe.