Celprogen seeks manufacturers for stem cell hair loss treatment
The US stem cell research company to launch FolliStem
US stem cell research and therapeutics company Celprogen is planning to launch a hair loss product made from adipose-derived stem cells.
The company revealed it is looking for manufacturers and distribution chains both in the US and internationally to support the launch of its new product FolliStem.
FolliStem has been shown to stimulate the growth of hair from follicles that are present or in a dormant/arrested growth stage. According to Celprogen, the product resulted in clear improvement in hair growth for individuals applying the product topically once daily to a clean scalp. Importantly, the hair was found to remain intact after the treatment stopped.
The efficacy of using intradermally-injected adipose-derived stem cells to remedy hair loss was addressed by a recent study conducted by Hirotaro Fukuoka and Hirotaka Suga, published in Eplasty online in March this year.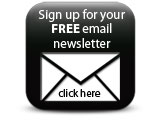 The study claimed that treatments using adipose derived stem cell-conditioned medium appeared highly effective for alopecia. In the study the medium was intradermally injected in 22 patients (11 men and 11 women). The patients received treatment every three to five weeks for a total of six sessions. The results showed that hair numbers were significantly increased after treatment in both male and female patients.