Christian Louboutin Beauty launches cabaret-inspired glitter lip gloss collection
Earlier this year the brand tapped Isamaya Ffrench as its global make-up artist
Christian Louboutin Beauty has released a one-off collection of 'ultra pigmented' lip gloss colours.
Inspired by Paris' cabaret performances, the six shades in the Loubiglittergloss (£65 each) range are all blended with a glitter formula for a high gloss finish.
Colours in the all-red collection include the brand's iconic Rouge Louboutin shade, orange-red Marimalus, coral-red Alminette, purple-red Moona, pink-red Zuleika and burgundy-red Josephine.
In keeping with the brand's beauty vision, the range's bottle is carved with a mermaid tail pattern with a turret-like crown lid.
Isamaya Ffrench, Christian Louboutin Beauty's global make-up artist, said: "Loubiglittergloss should do all the talking for your make-up look."
The limited edition will be available on christianlouboutin.com, at Christian Louboutin Beauty boutiques and select retailers worldwide.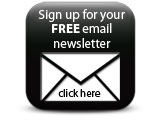 Companies