Clariant dedicates personal care solutions to millennials at ICI
Clariant will exhibit in the upcoming Indonesia Cosmetics Ingredients 2018 exhibition in Jakarta on April 3-5
Clariant, a world-leader in specialty chemicals, will take part again in the Indonesia Cosmetics Ingredients (ICI) 2018 exhibition, this year under the special theme 'Care for the Millennials.'
A host of personal care ingredients with an excellent functionality profile will be exhibited focusing on the special needs of those who fall within the age group of 18-34, who are constantly exposed to various types of skin hazards.
The leading personal care ingredient trade show will be held on April 3-5, 2018 at the JIExpo Kemayoran in Jakarta.
Modern living and ever-present environmental pollutants constantly place skin under various types of threats.
The situation is even worse for Millennials, those aged 18-34, who maintain a lifestyle often mixed with frequent indoor and outdoor activities.
Their frequent exposure to blue light from digital displays and other aspects of their daily routines demand more from personal care ingredients for proper skin protection.
During ICI 2018, Clariant will highlight how its leading personal care ingredients, with their powerful features and sensorial feel, will help Millennials achieve proper skin protection.
"The ICI annual exhibition is one of the biggest occasions in Indonesia dedicated to producers of raw materials for cosmetics and personal care products. Clariant will showcase the active ingredients we have on offer to customers in the region and will leverage the event to extend our reach further in this very important market for us," says Vipul Bhatt, Head of Sales & Applications, Personal Care & Home Care, South East Asia and Pacific Region, BU Industrial & Consumer Specialties of Clariant.
Clariant's highlighted products at ICI 2018 include the newly launched anti-pollution solutions Aristoflex Silk, under the well-known Aristoflex range of rheology modifiers, and blue light fatigue breaker Bluemidin, as well as Eclipsogen UV filters.
The newly launched Aristoflex Silk rheology modifier displays good viscosity across a broad pH range from pH 2 to pH 11. It also demonstrates excellent solvent properties, such as faster dispersion time, improved colour stability and tolerance to salt, making it a highly compatible ingredient for most cosmetic applications. In addition to the functional aspects, it also helps achieve a nice sensory touch for end products in skin care.
"In Indonesia, 'Protective Beauty' is drawing increasingly more attention from Millennials, since they are more likely exposed to the risks from UV light and blue light due to their habits and active lifestyles. Our portfolio, especially the Eclipsogen UV filters and Bluemidin, offers active ingredients for blue light protection and minimise such harmful effects as skin hypersensitivity, dryness, darkness and irritation," says Guido Appl, Head of Sales & Applications, Consumer Care, Clariant's BU Industrial and Consumer Specialties, Asia Pacific.
Extracted from the plant Lespedeza capitata harvested in South Korea, Bluemidin is a blue light fatigue breaker targeting indoor pollution.
It is used for its medicinal properties and targets blue light exposure damage related to screen pollution by protecting skin from oxidation and reducing cutaneous fatigue signs.
On the other hand, Clariant's UV filter Eclipsogen provides a broad spectrum of UV absorption covering both long and short ranges of Ultraviolet rays that may cause harmful effects on skin such as skin ageing, uneven pigmentation and even skin cancer.
Its high photostability and compatibility with most cosmetic ingredients allow superior adaptations for all sun care formulation formats such as lotions, creams and toners.
More active ingredients and personal care solutions will be exhibited at the Clariant booth (No.A51-54) during the ICI 2018 exhibition to be held on April 3-5, 2018 at the JIExpo Kemayoran in Jakarta, where Clariant's team of technical and customer service professionals will be on-hand to present their solutions and answer questions from visitors.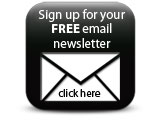 *Aristoflex is a registered trademark of Clariant
Featured Companies