Clariant tackles blue light-induced fatigue
Specialty chemicals giant Clariant has turned its attention to blue light-induced skin fatigue.
With young people checking their phones over 150 times a day, we are now more prone to blue light damage than in the past, and this can result in the production of reactive oxygen and nitrogen species, the company says.
Clariant's new active ingredient Bluemidin, derived from the South Korean plant Lespedeza capitata, is described as a "blue light fatigue breaker".
Christoph Yu, Marketing Manager of Clariant's Industrial and Consumer Care Specialties Business Unit, Asia Pacific, told Cosmetics Business that "one of the main effects of blue light is the appearance of tiredness – you might see eye puffiness and dark circles".
Bluemidin used at 3% was found to regulate the lipid oxidation markers responsible for irritation and local edema, and therefore more fatigued looking skin.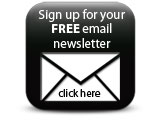 It also decreases the nitrotyrosine that contributes to vasodilation and resulting 'dark circles'.
Featured Companies