Clean Reserve launches eco-conscious fragrance collection exclusively at Space NK
All of the ingredients used in the brand's Avant Garden collection are grown and harvested from the south of France
Clean Reserve's new Avant Garden collection of fragrances has launched exclusively at Space NK stores and online.
The collection of six fragrances (£129 each) combines traditional linear edp scents with a niche approach according to the US brand.
Greta Fitz, VP Global Marketing & Product Development, Fusion Brands America, explained that, "each fragrance is comprised of two unlikely notes."
These include: Galbanum & Rain, Hemp & Ginger, Muget & Skin, Saguaro Blossom & Sand, Sweetbriar & Moss and White Amber & Warm Cotton.
She said: "Together they make a magical beautiful fragrance that has never before been experienced."
The fragrances' ingredients are all grown in the south of France; Fitz added: "The sustainable flowers from the farm in the original Clean Reserve collection have morphed together creating a fantastical works where two unlikely notes blend together in a lush secret garden."
The cruelty-free products are free from phthalates, preservatives, gluten and artificial dyes.
Gregory Black, President of Fusion Brands America, added: "Our new Clean Reserve Avant Garden collection incorporates out foundation of eco-friendly ingredients into a luxurious olfactory experience.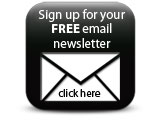 "The result is undeniably unique, and positions clean for yet another year of strong consecutive global growth in the category."
Companies