Colgate-Palmolive hit hard by Venezuelan currency crisis
The consumer care giant may need to absorb losses of up to US$200m.
Consumer care giant Colgate-Palmolive has claimed it may need to absorb losses of up to US$200m for the last quarter following yet another Venezuelan devaluation. While a rash of other consumer goods companies are exposed to the Venezuelan bolivar currency squalls – P&G, Unilever, Avon, Kraft and Diageo are some of the biggest names – Colgate's exposure is thought to be particularly significant. In early 2013 the Venezuelan government devalued its currency by 32%.
"There will also be ongoing impacts primarily related to the translation of the local financial statements and, to a lesser degree, the import of materials at the new exchange rate," according to Colgate Palmolive. Such devaluation moves can typically tackle fiscal deficits.
Hit by chronic hyperinflation, huge black market imbalances, a shortage of basic consumer goods in the shops and punishing legislation on corporate profits, Venezuela is under huge economic stress. Although state controls have attempted to keep prices artificially low, this has hit production on a wide range of basic goods, bringing on shortages. Even for basics such as toilet paper and eggs. UBS recently gave Colgate Palmolive a Buy Rating, attaching a $70 price target.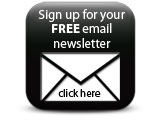 Colgate shares traded at $63.01 before going to press.
Companies