Confessions Of A Rebel extends gender fluid fragrance line
The brand was established by the founders of subscription beauty service Scentbird
Fragrance brand Confessions Of A Rebel has expanded its gender fluid fragrance line with two new scents.
The brand was established in 2018 by the founders of subscription beauty brand Scentbird.
It introduced its first two fragrances About Last Night and Get A Room in June last year.
This month, it welcomes Almost Single and Love High to the line-up.
Blended with rosemary, violet leaf, balsam and sandalwood, Almost Single is said to signify 'mixed messages' with its contrasting scents.
Meanwhile, Love High's formula is infused with peach nectar, orange blossom, cedar and sandalwood.
Retailing at US$110 each, the products are available via confessionsofarebel.com.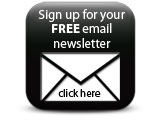 Companies