Coronavirus: The Hut Group creates 500 new jobs to help consumers during 'vulnerable' time
The Manchester-based firm will be offering the majority of new jobs to people who experience Covid-19 redundancies
British beauty and wellness brand owner The Hut Group (THG) has announced plans to hire 500 new employees despite the Covid-19 pandemic.
In particular, the Manchester-based firm has welcomed applicants in the north west of the UK who have recently lost their jobs due to coronavirus.
In a statement, the parent company said brands including Myprotein and Lookfantastic had experienced a surge in demand since the outbreak was announced in February.
The majority of the 350 roles will be available at THG's manufacturing centre in Cheshire, UK, while 150 will be spread across its fulfilment sites in Wrocław, Poland and Kentucky, US.
"Some of the region's biggest employers have had to make incredibly tough decisions in recent days, leaving a worrying number of people out of work at such a vulnerable time," said THG founder and CEO Matthew Moulding.
"Our message to those affected is that we will look to do whatever we can to help, and so we are bringing forward our recruitment plans.
"We need you and would be thrilled to provide you with a new opportunity at this incredibly challenging time."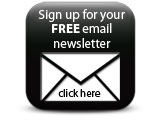 THG has also said it will look to create more jobs in the weeks ahead.
Companies