Cosmetics Business reveals the 5 biggest men's care trends in new report
Hair Care | Male Grooming | Marketing | Skin Care
The men's category continues to pose challenges, but by offering more choice and focusing on wider male issues, brands are starting to win. This report reveals how
Credit: War Paint
Market overview: At a glance
What's in this report?
Introduction
Top 5 trends:
---
Top 5 global men's care markets, 2019
Source: Euromonitor International
---
Key market challenges addressed
Nearly every trend forecast for the beauty industry seems to pick a male grooming category that is set to explode in the year ahead. From male make-up to manscaping, the segment is a hotbed of promise, with many new brands entering the category, aiming to change the way men are marketed to, and increase usage.
But male grooming is a big ship to turn, and market penetration remains the biggest challenge. "Every year it's seen as a huge opportunity to chase men's spend on male grooming products, but it's a tough market," says Fiona Glen, Head of Projects at The Red Tree.
"You are marketing to a consumer group that is less engaged than females, and doesn't seek out information as much. Compared to what women know about ingredients, male consumers do not have and also do not necessarily want that knowledge, so they are far more difficult to market to."
Older men are a particular challenge. According to Mintel, the population of men aged over 55 is estimated to rise by 10% between 2013 and 2023 and this demographic is the least involved in the hair and skin care categories.
And it is also a demographic that brands can be guilty of forgetting, says Matt Maxwell, Category Insight Director at Kantar. "They make up a big percentage of the market, but it's a tough sell for brands to persuade older consumers to change the way they have been doing things and get them to invest in the category."
For example, while younger consumers are far more likely to grow facial hair, 45% of older men still shave on a daily basis – sticking to what they have always done.
"With this in mind, brands should look at how they communicate to younger consumers as they are growing older," says Maxwell. "For example, for young millennials who use skin care and have skin care routines, brands should make sure they meet their needs as they get older."
According to Mintel, specific men's issues such as age-related hair loss can pose opportunities when targeting older men, such as for scalp care products. Some brands, for example, are finding success through targeting personal, male-specific issues in a modern and direct way.
---
"Brands have to have completely separate strategies for young, engaged consumers to gain their loyalty without alienating the older consumer" - Fiona Glen, Head of Projects, The Red Tree
---
Glen believes that the biggest opportunity is the loyalty that men show when they do find products they like. "There are less products for men, and less products they want to use, but the benefits can be great when you get them to be loyal.
"With men, you need to try everything. You need to use more marketing messages than you would with women, in order to find success with them. Brands have to have completely separate strategies for young, engaged consumers to gain their loyalty without alienating the older consumer, and make communication as personal as possible."
Men's care: Overview
Men's grooming has been a slow burn. But as developments such as the popularity of facial hair in the 2010s, the increased adoption of skin care and men's expectations of themselves have evolved, the segment finds itself fired up, and ready for the next phase.
"It is a really exciting time for male grooming," says Matt Maxwell, Consumer Insight Director of Kantar. "We are seeing this in new launches and retailers dedicating more space to it in store. The growth of the sector comes on the back of the modern man. It is no longer just about basic toiletries, men's grooming is now much more evolved."
---
Global value and growth, 2019
Source: Euromonitor International
---
Globally, the men's grooming market grew by 5.2% in 2019 to total $53.6bn, with growth being reported across all regions, according to Euromonitor International.
Amy Rollinson, Beauty and Fashion Research Analyst tells Cosmetics Business, "This was due to both an uptake in male grooming, with manscaping and skin care regimes continuing to increase in popularity, as well as an increase in premiumisation in some markets such as China.
"Asia Pacific was the fastest growing market in 2019 due to a rising population and middle-class expansion as well as an increasing adoption of look-conscious skin care regimes. These are popular due to the rise of visual social media apps such as Instagram and TikTok, which place pressure on clear skin, and which are beginning to challenge traditional gender stereotypes."
The skin care boom
Men's skin care has been a hotbed of innovation and growth over the past two years, with sales of male-targeted skin care products rising 7% in 2018 according to The NPD Group. Many markets, including the UK, experienced the same level of growth in 2019.
---
Europe's top men's facial moisturiser brands, 2019
12 months ended December 2019. Source: Kantar
---
The segment has also seen notable M&A activity in recent years. In September 2019, men's skin care start-up Oars + Alps was acquired by SC Johnson, and Walker & Co, which manufactures Bevel, a shaving range for black men, was purchased by P&G in 2018. The brand then launched a collection of skin and body care products in 2019.
Market intelligence company CB Insights says in its Beauty and Self-Care Trends 2020 report, "Companies recognise that men have been underserved and are willing to upgrade their personal care routines with the right approach.
"Start-ups are focusing on personalisation, straightforward messaging, and education as ways to provide a seamless experience for men buying products they're unfamiliar with. Bottlecode, Lumin, Huron, and Hawthorne for Men are various recently funded start-ups taking one or more of these approaches in men's grooming."
Many of these start-ups use the direct-to-consumer (DTC) channel which appears to serve men well. Euromonitor says that men are less inclined to shop for leisure and more likely to shop online for privacy reasons compared to women.
But men's grooming has expanded more in physical retail too. "Retailers like Target are seeing increased attention in men's grooming. The company expanded its men's brand Goodfellow & Co last year to include personal care items like skin care, cologne and combs, which are positioned at a 20% discount to more premium brands," says CB Insights.
Last year, DTC brand Harry's expanded offline in the UK for the first time in branches of Boots, and in the past couple of months, the men's make-up category has developed further, with the entry of Shakeup Cosmetics into Harvey Nichols and Dragon's Den-backed War Paint opening the first permanent men's make-up counter at John Lewis.
Yet brands in men's grooming are increasingly being challenged by non-gendered products, says Rollinson: "Legacy brands are losing influence through their hyper-masculine image and branding in an increasingly genderless world.
"Men's fragrances in Western Europe in particular is set to be disrupted by luxury unisex brands such as Le Labo and Byredo."
Skin care is similarly challenged by this, with only 10% of global males desiring a skin care product suited to their gender in 2019, in comparison to 18% in 2016 according to Euromonitor's Beauty Survey.
"This especially benefits dermocosmetics brands, which many men are switching to due to neutral packaging and perceived efficacy. As a result, men's grooming is becoming more ingredients-focused, with new ranges stressing the importance of ingredients such as caffeine, Vitamin C and hyaluronic acid," explains Rollinson.
Simon Manthorpe, CEO of UK skin and body care brand Ambience CBD believes that the use of ingredients that are not so aligned with infamous female-facing brands could help men to be more receptive to cosmetics.
And he adds: "Despite the fact that facial products are used by 59% of men in Britain as part of their daily routine, cosmetics for this group still have a certain stigma attached to them.
"Brands such as Chanel Boy are still seen as just an extension of female-facing brands, and for some men, this could deter them from investing in beauty products.
"It is statistically proven that some men in the UK still feel uneasy about the use of cosmetics, and therefore we suggest that alternatives are provided in order to show men that wellbeing is not exclusive to women."
Offering more options
As choice opens up for more consumers, those who feel more comfortable choosing a male-specific brand are being catered for – particularly within traditionally female segments such as make-up.
"Consumers want to think they are being approached in a way that speaks to them, and for some, a gender-neutral positioning loses that effect a bit – one size fits all rather than a brand that is specifically for them," says Fiona Glen, Head of Projects at beauty brand consultancy The Red Tree.
The men's market is also seeing more brands address sensitive male issues such as baldness, while the portrayal of masculinity through campaigns from men's brands continues to evolve, and men's mental health moves into the spotlight.
With suicide remaining the most common cause of death among men under 50, more brands are supporting men's mental health charities.
Earlier this month, Swedish skin, body and beard care brand Raw Naturals announced a partnership with The Lions Barber Collective to raise awareness of men's mental health issues, and run training programmes through its network of UK barbers.
What is clear, is that the category – traditionally labelled as male grooming – is shifting closer to a segment that can be better described as men's care.
---
Uptake in men's personal care and grooming is growing, but brands can encourage more men into the category by targeting younger and older consumers with different strategies, and problem-solving specific male issues.
Expect players in adjacent categories like clothing and health to expand into men's grooming. Lululemon is one example of a brand that may leverage its strong growth in its men's apparel to take this route.CB Insights Beauty and Self-Care Trends 2020 report
---
Top, &nbspMale-focused make-up, &nbspClean and green skin care, &nbspEmpowering self-care, &nbspRebooting hair care, &nbspCountry highlights, &nbspOutlook
Trend #1: Evolving masculinity
Five years ago there was little discussion about the representation of men and masculinity. But as conversations about toxic masculinity rapidly started to grow, leading brands in the male grooming space launched campaigns designed to challenge stereotypes and progress the way men are portrayed in advertising.
Harry's A Man Like You commercial set out to elicit an emotional response by breaking down traditional notions of masculinity in what AdAge called "a rare tear-jerker razor ad."
Gillette's infamous The Best Men Can Be campaign, which countered toxic masculinity with clips of bullying, sexism and sexual harassment was praised by some for promoting positive values among men, but heavily criticised by others who perceived it as an assault on masculinity.
"The initial reaction from brands, including Gillette and Harry's, was to challenge the former 'Man Up' traditional male playbook and instead encourage men to be vulnerable and expressive," says Fernando Desouches, Managing Director of New Macho, the male expertise division of brand agency BBD Perfect Storm.
"This strategy – how you should or shouldn't be a man – generated lovers and haters in equal measures because many men feel uncomfortable being told to be vulnerable or emotionally expressive."
Portraying modern masculinity, and hitting the right tone, is no easy task for any brand, particularly those that have been around for many years. Gillette, for example, was founded in 1901.
"Obviously it is difficult for brands that are so well established and well known in men's, and have benefitted off that masculinity in an overt way," says Fiona Glen, Head of Projects at The Red Tree. "It does feel disingenuous for them to change."
"Change is not easy, even in a category that you'd assume would understand men," adds Desouches, who previously led part of the work in the repositioning of the Lynx/Axe brand in 2015 – now seen as a successful strategy for Unilever.
"Many brands are in fear of the backlash that Gillette experienced last year, but if brands don't change, the risk of obsolescence is higher than ever before. So many new brands are entering the male grooming market with fresher perspectives."
Men's wellness start-ups Hims and Manual, for example are speaking to men in a way that relaxes big male issues such as erectile dysfunction and hair loss. And new US brand Soft presents a modern view of masculinity within its pastel-hued skin care line.
With research from New Macho finding that 69% of men do not feel represented by brands yet 80% agree that adverts influence gender stereotypes, Desouches states, "Those brands that understand what's changing will not only engage men but will also gain commercial success."
The issue has become even more imperative as new research has emerged, like a Michigan State University study published in the journal Sex Roles, which found that hypermasculinity is both physically and mentally harmful to men's health.
But as more men's grooming brands seek to present positive versions of masculinity through their campaigns and marketing, how can they ensure they hit the right tone?
"Men are in a collective transition towards a healthier and more matured version of masculinity," says Desouches. "I think the key area where the industry can help, is by reinventing the male aspiration, or what we call the portrayal of the 'successful man'.
"Today the image of men perpetuated by the beauty, fragrance and fashion industry is generally out of date: distant, emotionless, physically strong and always in control. In a context where men face increasing pressure on social media and around mental health issues, relaxing that harmful stereotype could be of great help."
The next phase
The men's grooming space is already seeing some brands portray masculinity with a toned down and more relaxed approach that focuses on values.
Dove Men+Care, for example, signed three 'everyday athletes' to represent its Sportcare line of body wash, shampoo and deodorant products for active men.
The brand partnered athletes called Chris Paul, Sean Williams and Alvin Suarez, who share their names with famous stars in basketball, football and baseball, but prove that the untold stories of care in sports can inspire and encourage others.
Amy Stepanian, Marketing Director of Dove Men+Care for Unilever says: "Dove Men+Care is committed to promoting a culture where men can confidently show care as a proud part of their masculinity, and many real athletes do that every day on the court, in the gym and at home with their families."
And Gillette's new Made Of What Matters campaign, which was released in February 2020, focuses on the values of footballer and Gillette global ambassador Raheem Sterling, from winning over his critics to become one of the most revered and respected footballers in Europe, to taking a public stance against discrimination and prejudice within the game. The brand has also invested in the development of the What Makes A Man module in schools to help educate around modern masculinity.
But all of these campaigns have helped to evolve the conversation around modern masculinity, and its portrayal in marketing campaigns, including, and perhaps especially, the most divisive.
And the next phase is set to see further progression. Desouches believes that it is not through statements or instruction that brands can help articulate what it is to be a man, but "by redefining the emotional space they historically used to connect with consumers."
---
As a healthier version of masculinity comes to the fore, brands can help by redefining the aspiration for men and relaxing stereotypes of the successful man.Fernando Desouches, Managing Director, New Macho
Brands should beware of trapping men in a 'progressive masculinity' box, which demands that they be emotional and vulnerable, and instead prioritise men's freedom to be who they want to be.
---
Top, &nbspEvolving masculinity, &nbspClean and green skin care, &nbspEmpowering self-care, &nbspRebooting hair care, &nbspCountry highlights, &nbspOutlook
Trend #2: Male-focused make-up
A gender-neutral mindset has been trailing a path through beauty and personal care, with make-up brands in particular aiming to open these products up to all consumers.
Indie brands such as Jecca and Fluide are promoting the use of make-up as a means of self-expression and empowerment for all gender identities, while Chanel Boy and Givenchy Mister specifically target men with gender neutral products that offer subtle enhancement to boost self-confidence.
While these brands differ in their approach, they all move away from rigid categorisation in both their marketing and product aesthetics.
So the emergence of men's make-up brands that take a traditional, masculine approach to product design seems at odds with the current mood. Even more intriguing is the success they are achieving.
From backlash to boom
UK-based War Paint For Men which launched in November 2018, offers a range of make-up products including foundation, concealer and bronzer and predominantly targets heterosexual CIS-gendered men.
Following a successful pop-up trial at John Lewis' Oxford Street flagship store, which exceeded its sales target by 50%, War Paint became the first men's make-up counter to be permanently available in a mainstream UK retailer in February this year.
The brand has recently signed a partnership with Virgin Atlantic to become the first in-flight men's make-up brand, as well as distribution deals in Japan and Germany, and further UK agreements in the pipeline for later this year.
But it hasn't been an easy path for War Paint. The brand went dramatically viral in May 2019 when a video campaign for the brand on Twitter ignited strong criticism, with claims that it was spreading toxic masculinity.
Founder Daniel Gray says: "At that point I thought it was all over. We got a lot of backlash. I even had my bank accounts hacked. But it started the whole conversation about men and make-up. Fast forward to where we are today, and 95% of our press articles are positive. It's such a shift from last May."
Gray created War Paint after feeling that there was no brand that catered to the mass male consumer. Having developed body dysmorphia after being bullied as a child, Gray found that wearing make-up transformed his life.
"Without it I don't know what I would have done," says Gray. "I have been using make-up for 20 years, but as a straight heterosexual guy I never felt comfortable buying product. So I wanted to create choice and masculinise make-up."
Unlike gender-neutral brands that mostly target young, Gen-Z or millennial consumers, War Paint, with its masculine positioning, appeals to older customers.
"35% of our customer base are over 45 years old," says Gray. "What that shows is that this brand is not for the 24 year-old who goes to the gym everyday and is obsessed with how he looks," says Clay.
"During the toxic masculinity backlash, people were saying men can just go into Sephora and buy make-up, but for the 35-year old man who has acne, this is not going to happen. There is male-focused, gender-netural and female make-up, and I think we should let people decide for themselves what they should go with."
---
"Though gender-neutral can appeal to more people, I think it is more difficult to actually convert them to customers right out of the gate" - Andrew Grella, founder, Formen
---
Canadian make-up brand Formen has also seen the benefits in taking a male-focused positioning within this market. Founder Andrew Grella tells Cosmetics Business that it lets the company keep things as simple as possible while tailoring its offer directly to its niche.
"Our niche is what has allowed us to do what we do. We picked a lane and wanted to appeal to men looking to better the look of their skin. Gender-netural brands have to accommodate a larger range of users.
"If they go too heavy on one thing or the other or run a campaign that misses the mark, they have the chance of isolating out different groups. Though they can appeal to more people, I think it is more difficult to actually convert them to customers right out of the gate."
Formen has seen growth across Canada with 55 physical stores, secured a luxury department store in Italy and grown online through its partnership with Urban Outfitters.
The gender-neutral generation
On the other hand, Altr London, which targets younger Gen Z and millennial customers – its average age is 27 – has been working to drop the 'For Men' labelling that previously featured on its packaging.
"We tend to take a more gender-netural approach rather than going uber aggressive on the 'men's make-up' take. While traditionally the stigma is quite strong around make-up for men, for the younger generations this is becoming less and less of a factor which is great," says CEO Alex Doyle.
"I think what we've noticed is the brands focussing more on the 'for men' element tend to have an older clientele, whereas the gender-neutral brands tend to have a younger demographic. I think the two can work together, albeit in different spaces."
But Grella believes that the purpose of male-targeted positioning and product design in the men's make-up arena goes beyond demographics. He feels it is a necessary step to giving men's make-up the route in to becoming more widely accepted and used.
"Without such a step you block off a large portion of customers who have hesitations or confusions about the space in general. By such positioning a brand can tailor its products, 'how to's' and language to accommodate make-up skill levels and interests."
Euromonitor International agrees, with Beauty and Fashion Research Analyst Amy Rollinson stating: "The male market is still currently largely polarised between genderless and strongly gendered brands and marketing, with this largely linked to age in many markets.
"New brands such as War Paint have been largely criticised for their overtly masculine messaging, however for categories such as colour cosmetics which are historically associated with femininity, this type of marketing is still relevant for the onboarding of consumers who may not ordinarily try such products."
Could it be argued that the provision of masculine make-up brands actually makes the category more inclusive, not less? "I think we've got to have choices and create the brands that there are demands for," says Gray.
"The whole gender-neutral [movement] is amazing – it's about making yourself feel good. But if the men's make-up route was all gender-neutral it would take years and years for it to go mainstream. To get to that point, you need this transition."
---
The main challenge in the space, is that brands are going after or citing a generation that was brought up to think that wanting to present yourself in a more polished way is wrong.Andrew Grella, founder, Formen
We've definitely seen a huge growth in the area recently. I think we're now approaching the tipping point whereby it becomes normal for guys to wear soft cosmetics like BB cream and concealer on a daily basis.Alex Doyle, CEO, Altr London
---
Top, &nbspEvolving masculinity, &nbspMale-focused make-up, &nbspEmpowering self-care, &nbspRebooting hair care, &nbspCountry highlights, &nbspOutlook
Trend #3: Clean and green skin care
Demand for 'clean' skin care is soaring. As sales jumped by 39% in 2019 to account for 13% of the prestige skin care market in the US, according to The NPD Group, experts have agreed that the movement is here to stay.
But with many of the leading brands in this segment, such as Drunk Elephant and Tatcha predominantly targeting women, men's grooming has largely been left behind.
This is despite the fact that research shows that 'clean' beauty can appeal to men. According to Mintel's Men's and Women's Beauty and Grooming Routines – UK, April 2019 report, 46% of men want their routines to be 'clean', suggesting that the 'clean' beauty trend will appeal to the male consumer.
Men are also interested in ethical considerations, with 16% being influenced by environmentally friendly packaging when buying facial skin care or hair care products, and 15% being swayed by cruelty-free claims.
---
Source: Mintel
---
Roshida Khanom, Category Director – Beauty and Personal Care at Mintel says: "With clean beauty evolving from being clean to the individual to being clean for the environment, male brands should increase their environmentally friendly credentials."
Matt Maxwell, Consumer Insight Director at Kantar adds that there are fewer examples of brands focusing on sustainable or 'clean' innovations in the men's sector, and less than other categories. But there are some notable exceptions, he says.
"Bulldog talks about the natural credentials of its products, how they are easily recyclable and better for the environment. Interestingly its Original Bamboo Razor innovation, which was a first in the sector, had a good halo effect for Bulldog as a brand overall. It helped it to be seen as a brand with a natural and sustainable standpoint that other brands don't have."
Over the past few years Bulldog has led the way in sustainable innovations in men's grooming. It disrupted the razor market with its Original Bamboo Razor, and became the world's first men's skin care brand to use sustainably grown sugarcane as a renewable raw material to produce its plastic tubes.
Then last year Bulldog certified its bestselling Original Moisturiser as a CarbonNeutral product, and the brand will be taking steps to certify more of its products to this standard too.
Bulldog's founder Simon Duffy has seen that these kinds of sustainable innovations are responding to what consumers are now looking for, and expect brands to deliver.
"If I think back on the positive feedback we've received from shoppers about certifying our Original Moisturiser as CarbonNeutral in the UK or using recycled plastic in our shower gel packaging, then I do think we can see a pattern forming.
"It is becoming increasingly clear that more and more people are looking for eco-conscious alternatives to traditional brands, and I think those brands that still view sustainability as an afterthought are ultimately going to be left behind."
---
"Men are increasingly demanding clean and eco credentials from the brands they support" - Simon Duffy, founder Bulldog
---
Launch highlight: MEN-Ü 3R GROOMING

Luxury brand Men-ü is leading the charge for refillable products in the men's grooming space with its 3R Grooming approach.

The brand has introduced refillable packaging for its ultra-concentrate product range, claiming to use 90% less packaging than other brands. CEO Graham Fish is constantly on the look out for ways to make the products even more sustainable, but there are no clear answers as to which approach is best, he explains.

"I'm happy to go with whatever way is considered eco-friendly, but if I were to ask most people, I don't think they could actually say what eco-friendly packaging is," says Fish. The main issue, says Fish, is that companies are making these decisions in isolation. "The government needs to step in and set rules and standards, as the free market will not be able to sort it out."
Sustainable efforts
But men's grooming brands are doing more and more on the sustainability front, says Duffy. "It's fantastic to see. Sustainability isn't going away and brands are increasingly waking up to that fact."
For example, last October Unilever announced that it was switching to new 100% recycled plastic bottles for Dove Men+Care by the end of 2019, and has started using a 'detectable' black pigment in packaging for its High-Density Polyethylene bottles used by its Lynx brand to enable the bottles to be detected by recycling scanners and sorted for recycling.
The segment has also seen a swell of new players putting 'clean' and sustainable credentials at the heart of their brands. Unity, a skin care line launched early in 2019 by footballers Mathieu Flamini and Mesut Özil uses natural, sustainably sourced and Fairtrade-certified ingredients where possible, in containers derived from sugarcane.
US entry Disco is positioned as a 'clean' skin care brand for men, offering seven products for the face and body. Formulated with minimal and simple ingredients, the range is free from ingredients including SLS, parabens, phthalates, aluminium, talc and fragrance, and is also vegan.
Founder Benjamin Smith says: "The importance of using 'clean' products in the bathroom will only continue to gain traction. Consumers are becoming more savvy by the day, and it is critical for brands like Disco to deliver the highest quality formulations that meet these customer needs."
Standing out
However, both Unity and Disco are quick to explain that there is still work to do, and are making continued efforts to improve on their credentials.
For example, Unity's Styling Gel currently contains shellac, but the brand is working on making it vegan and via its website requests that customers bear with them as they strive to reach this goal.
Disco is working on introducing refillable options for each of its SKUs and bamboo or compostable paper for shipping boxes, for version two of its packaging.
"It's exceptionally expensive to roll out a fully sustainable supply chain, hence why we couldn't quite get there for the launch," says Smith, who believes that all men's grooming brands will eventually move to refillable models.
While more men's grooming brands are starting to incorporate sustainable or 'clean' claims, they still tend to be the exception rather than the rule.
But Duffy says: "For brands, existing and new, I hope that thinking in an environmentally responsible way is becoming more mandatory and less something that might set them apart. I suspect within a few years it will be those brands that continue to dodge these issues that will be standing out more than those that do.
"The good news is that men are increasingly demanding clean and eco credentials from the grooming brands they support."
---
With male consumers increasingly on the lookout for 'clean' and sustainable claims in their grooming products, expect to see a rise in products touting these credentials.
The most important thing is to put sustainability at the heart of your NPD and business processes. It can't be an afterthought or a box-ticking marketing tactic.Simon Duffy, founder, Bulldog
---
Top, &nbspEvolving masculinity, &nbspMale-focused make-up, &nbspClean and green skin care, &nbspRebooting hair care, &nbspCountry highlights, &nbspOutlook
Trend #4: Empowering self-care
From feminine hygiene to acne care, the beauty and wellbeing space has seen brands take an empowering and supportive attitude to the sensitive and personal issues consumers face.
This movement has now emerged within male grooming, and poses a strong opportunity for further brands to open up more sensitive issues for men.
Amy Rollinson, Beauty and Fashion Research Analyst at Euromonitor International says: "We expect growth from brands who can purvey the importance of wellness and self-care to the male market.
"With men primarily associating health with mental wellbeing as opposed to the absence of disease, according to Euromonitor's Health and Nutrition Survey, we expect brands who take a strong position on the mental health of men to succeed.
"An example of this is telehealth company Manual, whose portfolio fuses beauty and consumer health covering skin care, hair loss treatments, erectile dysfunction medicine and vitamins and dietary supplements," adds Rollinson.
The rapidly developing field of men's health also includes Hims, which according to CNBC expects to reach $250m in recurring revenue by the end of 2020. Digital clinic Roman is another key player.
The next phase is seeing personal care brands address further men's issues in a way that aims to break down the stigmas surrounding them.
February 2020 saw the launch of MANTL a premium brand of face and scalp products for the bald community, with products including Face + Scalp Cleanser, Age Defense Moisturiser, Invisible Daily SPF30 and No-Shine Sheets.
Setting out to nurture a conversation around what it means to be a man who is bald or balding, the brand aims to empower men who are dealing with it and encourage them to feel comfortable in their skin.
"We all saw a gap within this category and were inspired to create not only a brand, but a community to help guide individuals through their balding journey," say CEO Pete Ricci and Chief Product Officer Irene Kong, who co-founded the brand together with Queer Eye star and men's health advocate Karamo Brown.
Seeds of self-acceptance
MANTL notes that recent years have seen the initial seeds of a self-acceptance movement happening in the personal care industry. "We're certainly in a cultural moment of shedding older ideals of what people 'should' look like, to make way for more authentic and affirming messages," say Ricci and Kong.
Body grooming brand Manscaped also goes beyond 'providing the right tools for the job' by aiming to empower men and open the dialogue on below-the-waist care, hygiene and testicular health.
Paul Tran, founder and Chief Executive of the US brand, which launched in the UK last month, tells Cosmetics Business: "Until recently, many men felt embarrassed or ashamed to address the situation in their nether region.
"We feel that it is imperative to partake in a manscaping routine in order to support one's confidence, self-care and testicular health. We are happy to see the stigma around groin grooming get further debunked, and to be at the forefront of this growth and progression."
Widen the message
But while women's skin care, body care and feminine hygiene categories have been buzzing with body positive brands from Dove to newer players like Billie, Bopo Women and Megababe, the men's space is only just opening up to this approach.
"The message, whether it's for a female or male brand, should be the same – be empowered and confident in your own skin, and don't let stigmas dictate how you feel about yourself. However, there aren't a ton of men's brands sharing this message, which means that more education is needed," says Kong.
With recent figures from Mintel showing that 71% of men agree that they are more likely than women to ignore health problems, and 33% of men aged 16-34 admit that feelings of embarrassment could prevent them from seeking help with their mental health, Jack Duckett, Mintel's Associate Director of Consumer Lifestyles Research states: "There is scope to widen the message of 'proactive health' to other types of health issues, including mental health."
Shaving brand Harry's has been focusing on mental health through its campaigns and social mission model. The brand donates 1% of all sales to partner organisations that serve the mental health needs of the most vulnerable populations: young men, veterans, LGBTQ+ and those that experience homelessness.
Matt Hiscock GM of Harry's UK tells Cosmetics Business: "We work with over ten non-profit partners globally including CALM, The Trevor Project, Crisis Text Line. We also have ten employees in the US office who are currently crisis counsellors with some of those organisations, donating hundreds of hours of their own time and quite literally saving lives."
Fiona Glen, Head of Projects at The Red Tree believes that there is "a massive opportunity" for more brands to speak out about men's mental health in a helpful and supportive way.
"The whole wellness link between mental wellbeing and grooming products is less prevalent in men's than women's, but with the statistics we see, it should be the other way round," she says.
---
"We are improving mental health for men and putting to rest the mentality of self-care only being for women" - Pete Ricci, CEO and Irene Kong, Chief Product Officer, MANTL
---
There is also further scope for men's personal care brands to offer communities that support and educate consumers too, something that Ricci and Kong feel is currently not being addressed enough.
"Leading up to, and now post-launch, through our online and in person community, we are challenging any societal stigmas that have been created about what masculinity means.
"From this, we are improving mental health for men and putting to rest the mentality of self-care only being for women," they say. "We'd love to see all men's personal care brands adopt an approach of vulnerability and self-love."
---
There is an opportunity for more men's brands to go beyond product, and provide support over sensitive and personal issues – both physical and mental.
Brands need to express messages of feeling confident in your own skin, and refusing to let stigmas dictate how you feel about yourself. And for men, these messages need to be expressed with sensitivity and an authentic voice.
---
Top, &nbspEvolving masculinity, &nbspMale-focused make-up, &nbspClean and green skin care, &nbspEmpowering self-care, &nbspCountry highlights, &nbspOutlook
Trend #5: Rebooting hair care
Despite significant demand for men's styling and hair care, brands and retailers have yet to take advantage of the opportunities that this segment presents.
Here, experts from market insight companies Kantar and Mintel, beauty brand consultancy The Red Tree and managers at L'Oréal Paris Men Expert and Harry's reveal the steps that can boost the category.
1 Move beyond functionality
According to Matt Maxwell, Consumer Insight Director at Kantar, men's hair care products are failing to take advantage of the opportunities to deliver further benefits in their products. "We are seeing a movement in the market, where the modern man is willing to spend more on hair care that goes beyond functionality," he says.
"Traditionally, the number one desired claim in hair care is anti-dandruff – a very functional claim – and while this is likely to remain the case, brands need to offer added value for the younger consumers who want to spend more."
Fiona Glen, Head of Projects at The Red Tree believes that brands should consider including care and treatment benefits in hair styling products too.
"For the men's hair styling segment this is a big opportunity, as it could encourage men to invest more in these products," she says.
2 Cut the confusion
Shaving and grooming brand Harry's, which introduced a hair styling range to the UK last October, says that there is a huge demand for the men's styling category, and regularly receives customer feedback asking the brand to create further SKUs.
However, products in the category have under-delivered in several ways. Matt Hiscock, General Manager at Harry's UK says: "While hair is a big part of personal style, guys have been caught up in a cycle of trade-offs, leaving them unsatisfied and confused about what they actually should be using, to achieve the hairstyle they want."
---
Top 3 reasons to use styling products
Source: L'Oréal Paris study on men's hair styling use
---
L'Oréal Paris Men Expert believes that part of the reason for the confusion within the hair styling category has been the explosion of new male styling formats in recent years, such as puttys, gums, glues, clays, salt sprays and powders; all of which overlap in terms of their benefits.
A study conducted by the brand, prior to the launch of its new BarberClub styling range, revealed that consumers think that 'it is confusing to find the right product'.
Connor Wells, Product Brand Manager at L'Oréal Paris Men Expert says: "A mass choice makes it difficult for men who become overwhelmed with choice, and ultimately it's confusing as to what format does what and, most importantly, what they need to achieve the look they want. There is a clear need for education within the category."
Both Harry's and L'Oréal Men Expert's styling ranges aim to cut through the confusion. L'Oréal's BarberClub range outlines clearly the look that each product is designed to achieve through a drawing on every product.
"With the right education and simple products with their benefits outlined clearly, there is a lot of appetite for men's hair styling products," says Wells.
Harry's made its range of four hair styling products intentionally straightforward too, aiming to deliver on the style that the customer wants, at an affordable price.
"We believe that grooming products should be uncomplicated and easy to navigate, so we develop new ranges and products, with this in mind," says Hiscock.
3 Take an expert positioning
Credit: Aaron Wallace
According to Mintel's Men's Attitudes towards Haircare and Skin Care – UK report from September 2019, the influence of social media bloggers and vloggers when it comes to inspiration for their appearance is relatively low amongst men (10%).
Mintel's Category Director of Beauty and Personal Care, Roshida Khanom, says: "This highlights opportunities for brands to position themselves as the experts."
An example is start-up brand Aaron Wallace Grooming, which was launched in October 2019 by a South London barber who saw first hand the challenges faced by black men when it came to having access to good quality products that would solve their hair problems.
The resulting range of products include hero ingredients such as black seed oil and mango butter, known for their hydrating and protective benefits for afro hair, and the website includes tips to manage specific issues that affect black men's hair.
4 Explain how to create a natural look
"The biggest barriers to address in hair styling are: the desire for a natural look and the perception that styling products are too groomed or fake; lack of perceived time to apply; and concerns over the feel of the products," says Wells.
"There is an opportunity to increase male hair styling users by demonstrating that their hair can look better whilst still looking natural and executing the style they want to achieve quickly.
"Clearly outlining what product can achieve what look can help gain more interest. Sampling and online tutorials are also key to help change perceptions of the category."
5 Get creative with colour
Fiona Glen, Head of Projects at The Red Tree notes that men's hair colour is experiencing very decent sales, particularly in home hair dye and temporary dye products.
"Even root touch-up sprays have high male participation as they can cover up grey without overtly dying the hair," says Glen. According to Mintel, the number of 16-24 year-old UK men using hair colourants grew from 38% in 2018 to 46% in 2019, encouraged by celebrities such as Zac Efron, Zayn Malik and 2019 Love Island contestant Jordan Hames, who sported vibrant coloured or bleached hair.
However, despite the demand, says, Glen, "innovation in the category is currently very limited. This represents an opportunity for both new and existing brands."
Brands also have the opportunity to become the experts of at-home techniques and meet younger consumers' expectations for exciting and changeable looks, says Mintel.
---
More education is needed within the category to overcome the confusion men feel about formats and how to achieve the look they want.
With more young men being interested in dying their hair, there are opportunities for fresh innovation in the male hair colour category.
---
Top, &nbspEvolving masculinity, &nbspMale-focused make-up, &nbspClean and green skin care, &nbspEmpowering self-care, &nbspRebooting hair care, &nbspOutlook
Country highlights
Credit: The Grey
UK
Men's grooming, as a total market, may have experienced modest growth in 2019, up 1.2% to £895m, but dig a little deeper and the facial skin care category shines through with a winning performance, driven by an increase in spend by British men on products such as cleansers, moisturisers and even facial masks.
---
UK value and growth, 2019
52 weeks ending 29 December 2019. Source: Kantar
UK men's grooming market, growth by sector, 2019
52 weeks ending 29 December 2019. Source: Kantar
According to Kantar, sales of male skin care grew by 7.4% in the UK, making it one of the fastest growing categories in the overall toiletries category.
"It's a really good time for male skin care. A lot of new brands are launching into this area and existing brands including Bulldog, No.7 for Men and L'Oréal Men Expert have grown their share.
"The modern man is willing to spend more, and they are looking for added value in their brands," says Matt Maxwell, Consumer Insight Director at Kantar.
This can be seen by the dramatic increases that the prestige market has seen in men's face masks – sales grew by 111% in the 12 months to the end of June 2019, figures from The NPD Group reveal.
June Jensen, Director of NPD UK Beauty says: "It's interesting to note how wider beauty trends, like the huge popularity of face masks, has transcended the women's sector to become a booming part of the men's market."
Mass market brands have also picked up on this trend. L'Oréal Men Expert launched two masks last year: Hydra Energetic Tissue Mask to hydrate and fight excess oil on the skin; and Pure Charcoal Tissue Mask, a sheet mask developed in an XL size to ensure the full surface of the face is covered, that is said to unclog pores and moisturise the skin.
Maxwell says: "It is a small segment, but it shows brands are thinking about the modern man, who has heard about the benefits of masks, and they are appealing to that."
Men continue to shave less, and the impact of this on sales was clear in 2019. The razors and blades segment declined by 5%, while beard and facial hair care products grew by an impressive 17%, says Kantar, driven by the number of new brands coming into the category.
The groomed and manicured look popular in reality TV show Love Island has continued to influence a modern image of young men today, and in fact a record percentage of men (16%) went to a beauty salon last year, according to Kantar.
Alex Doyle, CEO of men's skin care and cosmetics brand Altr London believes that we will next see an expansion of offerings from barbers and salons.
"Savvy store owners are realising the potential of offering services outside of traditional male hair cuts and expanding into other areas of personal care."
Last month, for example, Aberdeen-based barber Sovereign rolled out a new range of male beauty and spa treatments including exfoliating skin treatments, spray tanning and eyebrow shaping.
China
Men's skin care may now be growing in the UK, but in China it has been booming since 2014. Last year, Chinese men ranked first in the world for facial moisturiser use, with almost 65% claiming to use this type of product on a regular basis, according to Daxue Consulting.
Sofya Bakhta, Marketing Strategy Analyst says: "What is even more telling is that during 2019, the growth of the beauty industry for men outpaced the women's industry for the first time in history."
The strongest growth in 2019, was in fact reserved for men's make-up – yet skin care accounts for a far larger volume of sales. "Keyword analysis from Taobao's website reveals that L'Oréal products have been dominating the market for men since the start of 2020.
"Young people continue to be a predominant customer segment, while skin care products for acne-prone skin rank among the most searched-for products," says Bakhta.
Online searches during the period prior to Chinese New Year this year saw a particular boom – and this illustrates the growing popularity of men's products.
"It is becoming more and more common for companies to offer beauty products to men in China," says Bakhta.
However, the impact of the coronavirus pandemic on the development of the market this year is clear to see. As of 26 February 2020, Taobao's numbers reveal that skin care sales totalled ¥144.36m compared with ¥218.74m for the full month of February 2019.
"While the population of China has been asked to pay particular attention to hygiene, it seems that men feel less concerned by their appearance than they were during the pre-crisis period," explains Bakhta.
The Netherlands
Another market to have seen a huge growth of interest in grooming and skin care for men over the last few years is The Netherlands. According to Statistica, the turnover for men's cosmetics grew by 22.7% between 2017 and 2018 to reach approximately €368m.
At the heart of this boom has been the trend for beards and the development of the barber shop scene. Figures from the country's Chamber of Commerce, published in Dutch News, show that the number of barbers nationwide which focus on beards and moustaches has increased almost five-fold in just five years.
Gregor Jaspers, founder of Netherlands-based high end men's skin brand The Grey says: "A few of these barber shops reached 'holy grail' status, having lines outside on a Saturday morning with a waiting time of over four hours. We are talking about a hair cut and a beard trim, but suddenly it was cool to be seen spending time, money and product on grooming."
---
"I feel there is more acceptance towards skin care for men and that is the biggest win" - Gregor Jaspers, founder, The Grey
---
But as the trend for the long beard gave way to shorter facial hair, there was less need for beard oils and the shift from grooming to skin care was a logical step.
"It made the transition easier. You see that most guys are developing a small skin care routine," says Jaspers. "I feel there is more acceptance towards skin care for men and that is the biggest win."
The Grey offers a range of highly active skin care products with a range of formats such as serums, scrubs, masks and supplements as well as face wash and creams.
Jaspers says: "We like to constantly push the boundaries of the current acceptance of men's skin care, as we are one of the few who are doing this. This is also our opportunity to claim that position. Guys really want to learn and acceptance is around the corner – we just all need to keep providing."
---
As men spend an increasing amount on skin care, there is an opportunity for brands to explore how wider beauty trends can become part of the male market too.
There has been little innovation in anti-ageing products for men, and this presents an untapped opportunity for growth in the long term.Matt Maxwell, Consumer Insight Director, Kantar
---
Top, &nbspEvolving masculinity, &nbspMale-focused make-up, &nbspClean and green skin care, &nbspEmpowering self-care, &nbspRebooting hair care, &nbspCountry highlights
Outlook
Credit: Formen
As the men's care sector has developed, brands have started to better cater to a broader spectrum of consumers' needs. Now, the challenge is to take this to the next level.
One area of the market that is ripe for further development is mass retail. Roshida Khanom, Category Director of Beauty and Personal Care at Mintel says: "Although men are engaged in their beauty and grooming routines and show high purchase of hair and skin care products, brands and retailers are still not capitalising on male interest in these categories.
"Despite high interest in male brands, mass market retailers continue to have limited availability of male-specific lines."
Mintel data shows that 36% of men use male moisturiser brands, compared to 7% who use female brands and 23% of users who opt for unisex brands. Hair styling is another category that shows stronger consumer preference for male brands.
"Retailers can do more to elevate the shopping experience for men by extending product ranges, as well as offering information and advice in-store, explains Khanom.
---
"Retailers can do more to elevate the shopping experience for men by extending product ranges" - Roshida Khanom, Category Director of Beauty and Personal Care, Mintel
---
Brands can also do more to educate men, by providing advice on pack and via tutorials through their websites and social media channels – a move that will help brands to position themselves as experts.
"We've seen a lack of education being provided to male consumers," say Pete Ricci and Irene Kong, co-founders of MANTL. "While they understand why they are using the product, it is important for them to understand how the product is designed to be used."
Meeting more needs
The next step will also see more brands meeting the needs of even more people, and become inclusive across skin tones and types. Make-up brands including War Paint and Shakeup Cosmetics are focusing on expanding their shade ranges to match more skin tones, while industry experts including Euromonitor International believe that men in more markets will start using colour cosmetics within their grooming routines (see Expert Insight, below).
And although every year seems to be billed as 'the year that men's make-up will go mainstream', the adoption of make-up is far more likely to be a gradual, yet continual affair.
Andrew Grella, founder of men's make-up range Formen says: "I don't think that you're going to be able to point to a year and say, 'in make-up for men became mainstream', mainly because I think it's already a thing.
"I wouldn't have Formen if it wasn't the case." Alex Doyle, CEO of skin care and cosmetics brand Altr London agrees: "I think with the men's grooming market we've seen a fast-paced evolutionary change over the last 20 years, which has ultimately led to the growth in this soft-cosmetic market.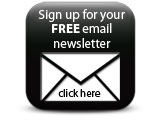 "I certainly believe there's still a huge deal of scope within the cosmetic world, and I think the next step will be certain cosmetic products becoming routine for most men."
EXPERT INSIGHT: EUROMONITOR INTERNATIONAL
Featured Companies
See also