Could Brexit boost beauty sales in London?
Drop in value of the pound proves tempting for tourists in the US and Asia
The UK's decision to leave the European Union could help increase tourism to the UK as the declining value of the pound tempts consumers from overseas. The favourable exchange rate could help luxury British brands boost sales in the wake of market instability.
Shortly after the results of the referendum were announced on 24 June the value of the pound dropped to its lowest rate in more than 30 years and has yet to fully recover.
Bloomberg reports that searches for trips to the UK spiked on China's ctrip.com immediately after the vote. Willie Walsh, CEO at IAG, owner of British Airways, told the news site: "The UK now becomes more attractive for tourists."
Last year 270,000 Chinese consumers visited the UK, and this could increase thanks to the sudden drop in the value of the pound. The decline could make products as much as 40% cheaper for foreign visitors to the UK.
Travel sites in the US also reported increased interest in travel to the UK. Priceline Group reported a 54% increase in searches for fares to the UK on 24 June compared to Fridays throughout the rest of the month. Travelzoo also reported a 35.5% increase in searches for travel from the US to the UK between 24 and 27 June.
Currency volatility could prove particularly welcome in popular tourist destinations such as Harrods, Selfridges and Harvey Nichols in London. However, the boost to UK tourism could dent sales locally in Asian markets.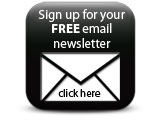 Luxury companies in the UK, such as Burberry and LVMH, have struggled in recent months thanks to a slowdown in tourism following recent terror attacks in Europe. However, with difficult times ahead the upturn in tourism could provide welcome respite for luxury brands in the UK.
Companies