Could a beauty business be crowned the UK's new 'high street hero'?
A competition organised by SME Insurance Services is looking to award six high street consumer goods business with a series of adverts
Beauty stores and salons are in the running to be crowned the UK's high street hero.
A new competition has been announced by insurance broker SME Insurance Services (SMEI), which will give six businesses a chance to appear in a series of adverts and star in a media campaign.
The company launched the competition after it conducted a survey on small and medium sized businesses to find out what was most important to customers on their high street.
Most voted for was a good selection of products at 52%, while being able to find what you are looking for came in a close second at 49% and friendly people followed in third at 47%.
Katie Aston, Head of SMEI, said: "Working with medium and independent high street business owners every day, we hear so many inspirational and individual stories about why they started their businesses.
"We recognised that these stories are rarely ever told, but the people behind them are actually what make the great independent business on our UK high streets stand out."
Aston added: "Our high street heroes competition is an opportunity to give small and medium independent business owners a platform to share what makes them special."
Any shop owner or independent business can enter until 14 September via smeinsurance.com/high-street-heroes.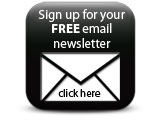 Companies