Creative Marketing, Influencer and Communities Manager – London - £45-50,000
Working for this high-performance global hair care brand
Are you obsessed with cosmetics, hair and beauty?
Are you Uber Creative, Overflowing with Ideas, energy and Passion for Product Marketing?
Do you have a proven track record of Innovative and Creative ideas that spark Consumer Interest and loyalty for your brand? Are you the type of person that bounces when you walk and generates excitement and energy in others? People might even describe you as a bit wacky!
Are you a social media superstar, savvy in all areas of communities and influencer marketing who can excite, build and maintaining a loyal collection of influencers and consumers for your brands?
Working for this high-performance global hair care brand you're ready to create some serious noise across multiple global platforms, revolutionise our marketing and social strategy and reach out to the consumers to build excitement and loyalty.
Using your entrepreneurial spirit, strategic insight and super creativity, you will manage effective branded communication, develop the house style across all global channels and help create and publish innovative content that is on trend or ahead of the game to raise brand and specific product awareness.
You will be responsible for developing and creating brand content and social strategy across all touch points and platforms, raising brand awareness and growing social media to drive online conversion and sales.
With proven experience in growing global social media accounts, you will use your knowledge to take this already successful brand to the next global level. We are expanding globally; your initial focus will be on UK and USA with a view to reach all global markets with your strategy and message.
With a brand, agency or beauty background, you will use your excellent time and project management skills, experience managing external agencies, developing strategies for PPC, SEO and all things digital to keep at the forefront of the fast paced and ever-changing world of consumer engagement.
Being creative, energetic and full of ideas this is the perfect role to work collaboratively with the internal teams and external agencies.
We want someone with BIG ideas, creative insight and the ability to make it happen.
(Ref AE1224).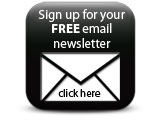 Email your CV to ae@arthuredward.co.uk or contact:
Heidi Bannister 01183 778 393 / 07747 792 272 / heidib@arthuredward.co.uk
Ana Filipa Calado 07792 958 152 / filic@arthuredward.co.uk
Melissa Shifrin 07803 504 100 / mels@arthuredward.co.uk
Holly Stanley 07384 256 771 / hollys@arthuredward.co.uk
Ben Ford 07710 392 825 / benf@arthuredward.co.uk
Christina Krajewski 07342 883 457 / christinak@arthuredward.co.uk
Joseph Bannister 07546 435 243 / joeb@arthuredward.co.uk
Featured Companies