Customised coverings from Sleever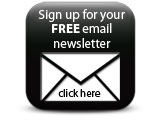 SkinSleever is a new covering solution from Sleever International, said to offer quick and easy customisation to the luxury market. Designed around the feel of materials including metal, stone, cloth, wood and skin, 26 different effects will be introduced over the year.


"It's a technological finish using the Helioflex printing technique which allows for a more tactile dimension via a texture on the object," explains Sleever president Éric Fresnel.
Sleever has also developed a new satin dyed GPET referenced film for its products.
According to Fresnel: "This aspect makes one forget the plastic aspect of the sleeve and gives it a density and feel identical to that of paper. Despite the change in material, the procedure promises to retain all the features that have made it so successful, starting with its retraction curve. With an 80% differential in diameter, it can cover a bottle of champagne in its entirety."
Companies