Deciem gives hair some beauty sleep
Beauty brand Deciem has launched Overnight to Gorgeous Hair Masque
Adopting a new trend for intensive hair treatments that work while you sleep, innovative beauty brand Deciem has launched Overnight to Gorgeous Hair Masque.
The mask is intended to work overnight so that the user wakes with glossy, more manageable hair. According to the brand, the treatment has more time to penetrate and pamper the hair over night, "ensuring a true transformation overnight". The formula delivers active ingredients - a blend of hyaluronic acid, tamarind derivatives, acai and palm oils - down into the cortex to nourish stressed hair and provide intense hydration.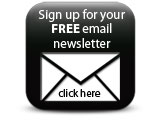 An aroma of Bulgarian Lavender and mountain woods is added to aid relaxation. The mask should be applied to dry hair and rinsed out upon waking, followed by a normal washing routine. It is available now at £22.
Companies