Dermablend covers adult acne and scarring with 3D correction
Vichy has added to its Dermablend line with a new product designed to cover, smoothe and improve skin affected by adult acne, vitiligo and scarring.
Dermablend 3D correction (£21.50) is described on the bottle as an active resurfacing correction foundation promising 16hr coverage. The product is 100% oil-free and contains salicylic acid and eperulin to soothe inflammation and redness. It is said to not only cover the skin but also refine the appearance of uneveness caused by scarring. In addition it is emulsifier-free and the formula cools the skin when applied. 3D correction joins five other Dermablend skus.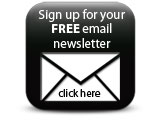 Launch: out now
Companies