Discover a macro-good solution to microbeads
The Sasol SHEER AND INNOCENT family of products now has a new member: DECORNEL.
When it comes to body care, your customers don't want any compromises – they only want the best. Purity, safety, high-level performance, peace of mind – all this and more is what you'll get with DECORNEL.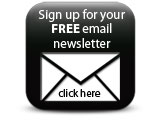 We have unlocked the potential of natural gas to provide an outstanding wax bead solution that provides constant quality for your beauty product. With a strong focus on the preservation of natural resources, we are paving the way to a greener future – for your business too. For more information please visit: www.decornel.com
Companies