Dr.PAWPAW donates over 50,000 products across the world to key workers and initiatives
In response to Covid-19, Multi-purpose, natural and vegan beauty brand Dr.PAWPAW shifted their focus to support and help front line workers and various global initiatives with product and cash donations.
Being responsive to the current crisis, Dr.PAWPAW launched their own front-line campaign, pledging to support all front line workers by providing them with two free Dr.PAWPAW balms.
In just a few weeks through this initiative and other regional/ independent causes across the UK, Dr.PAWPAW have donated over 50,000 balms with 17,000 of these being direct online orders through www.drpawpaw.com.
The NHS website recognised the initiative and it was highlighted by beauty press in Vogue, Harper's Bazaar, Marie Claire, Notebook (Sunday Mirror) and The Telegraph.
Dr.PAWPAW have also been working closely with their international partners to support and help where possible. So far stock and money for medicine has been donated to an orphanage that has been deeply affected by the pandemic in Belarus.
In Greece, balms have been donated to hospitals in need and In the US, Dr.PAWPAW have also pledged support by donating balms to LA-based charity Love my Neighbour, as well as supporting Donate Beauty who donated Dr.PAWPAW balms to New York based hospitals.
For every press mailing sent out in the US, Dr.PAWPAW are also donating a hot drink through Birch Coffee, who are delivering drinks directly to New York hospitals for their hard working front line staff.
The focus on the Dr.PAWPAW social media channels also changed quickly, and usual content was paused and a sales approach was postponed, instead the pages were dedicated to championing front line heroes.
Nominations of frontline workers were requested from the social followers, asking them to highlight their front line heroes and Dr.PAWPAW celebrated them for over three weeks reaching over 100,000 people in doing so.
Dr.PAWPAW also continues to support their charity partner Crisis. During the pandemic the vulnerable people crisis work with are facing more uncertainty than ever before and are especially exposed to the coronavirus outbreak.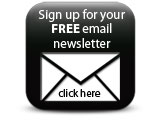 In July Dr.PAWPAW will be presenting Crisis with a donation of £18,000 to help get vital care and protection to those in need.
Featured Companies