Dr. Lipp releases first product in 14 years
The brand's three new Lip Tints will join its original hero Nipple Balm product
Natural beauty brand Dr. Lipp has revealed a new collection of colour cosmetic Lip Tints (£6.99).
The new products are the first to be released by the brand for 14 years.
The new range will join the brand's hero product, Original Nipple Balm (£4.99), which founder Pontine Paus created after suffering from eczema in earlier life.
Paus is also a handbag designer, artist and illustrator, and focused on these before she took to formulating skin care products.
Made from lanolin, more commonly known as wool wax, from sheep in Australia, the new Lip Tints are available with red radish, sweet potato and elderberry pigments.
The products also contain anthocyanins, distarch phosphate and glyceryl caprylate and are available online from today via drlipp.com.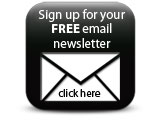 Companies