ELF Cosmetics fined for illegal importation of false eyelashes in the US
Materials from North Korea were found in the products
US beauty brand ELF Cosmetics has been fined almost $1m by the US treasury for importing fake eyelashes containing materials from North Korea.
The action is in breach of the US's sanctions against the country.
The US Department of the Treasury, which which polices violations of sanctions on Pyongyang, imposed the fine on ELF, after it imported 156 shipments of false eyelashes worth $4.4m between 2012 and 2017.
ELF, which imported the product from China, was unaware that it had been manufactured mostly in North Korea, it said.
Two years ago it discovered that four fifths of the kits came from North Korea.
The cosmetics brand voluntarily reported the offense, and avoided the maximum penalty of $40m due to its cooperation with the US authorities.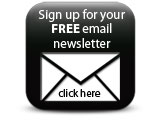 Companies