Encouraging Q3 results for Lauder
Financial impact of the Japanese earthquake yet to be felt by the company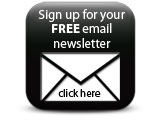 Estée Lauder has reported very healthy Q3 sales as its earnings more than doubled to $124.7m in the period ending 31 March, compared to $57.5m in the same period in 2010. Meanwhile sales rose by 16% to $2.17bn, beating analyst's expectations of $2.05bn.

The company says that sales have increased in all regions and across all product categories and in it largest region, the Americas, sales rose by 12% and in the skin care category by 14%.

These results were better than many in the company expected, considering the predicted knock on effect of the recent Japanese earthquake, Estée Lauder being one of the companies which exports its goods to Japan on a large scale, though many feel the impact of this is still to follow in coming months.

Companies