Escape the corset: South Korean women destroy make-up in feminist movement
Photographs have been posted on social media of destroyed make-up as young women rebel against South Korea's normalised beauty goals
South Korean women across the country have been destroying their make-up bags in protest against the country's normalised beauty standards.
Women in South Korea are expected to achieve extreme beauty goals, with K-beauty experts advocating a ten step regime.
Now, consumers are posting their efforts on social media against these expectations as part of its 'escape the corset' feminist movement.
In an interview with The Guardian South Korean resident Cha Jin-won said: "There's only so much mental energy a person has each day, and I used to spend so much of it worrying about being 'pretty'.
"Now I use that time to read books and exercise."
In recent years K-beauty has become a growing trend in the cosmetics industry, which focusses on healthy and hydrated skin.
According to analyst Statista the cosmetics and personal care revenue in South Korea amounted to US$12.995bn in 2018 and is forecast to grow 5% annually between 2018 and 2021.
This is not the first time women across the country have hit back at perceived sexism.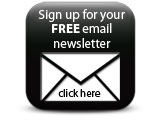 Back in June, 22,000 women gathered in Seoul at the Women's March for Justice as a response to South Korea's ongoing problems with spy cameras being used to explicitly film women.
Companies