Estée Lauder Companies promotes women's advocate Sara Moss to Vice Chairman
Moss joined the beauty giant more than 15 years ago as its Executive Vice President and advisor to the Lauder family
©Hollenshead Courtesy of NYU Photo Bureau
Estée Lauder Companies has announced Sara Moss will fill its newly created role of Vice Chairman.
Moss joined the business more than 15 years ago serving as its Executive Vice President and General Counsel, assuming responsibility of its legal divisions and acting as a strategic advisor.
In her new role she will serve as a senior advisor to the company's executive management, its Board of Directors and the Lauder family, on critical business issues.
She will also act as a liaison between the Lauder family and the Board.
"Over the years, Sara has been an outstanding leader and critical partner to the Board and to me," said William Lauder, the company's Executive Chairman.
"She will continue to play a critical role, working closely with Fabrizio [Freda, President and CEO] and me, the Board, and the Lauder family, to ensure that our long-term business goals are met."
Prior to joining the beauty heavyweight's ranks she worked as a lawyer at a Wall Street law firm, before moving onto the Criminal Division of the US Attorney's Office in New York.
Most recently, she established the Sara Moss Women's Leadership Training Program at New York University's Law School.
Freda added: "Sara's innovative leadership, strong business acumen and strategic guidance have proven to be invaluable to our business growth.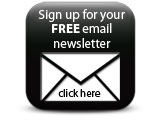 "As our organisation continues to grow and evolve, her expertise and judgement will be important to help position our company for long-term success."
Companies