Estée Lauder opens new R&D centre in Shanghai
ELC gets closer to Asian consumers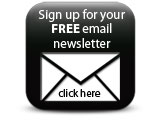 The Estée Lauder Companies Inc (ELC) has announced the opening of an innovation centre in Shanghai. This new centre in China increases the company's research capabilities in Asia, reinforcing a commitment to local consumers by developing products tailored to the needs of Chinese and Asian skin. Lauder says the centre will explore the genetic basis for differences in the response of human skin to environmental stressors and study the safety and efficacy of topical botanical and synthetic materials to help in product development.

"Chinese consumers have very high standards regarding their skin care and serve as an inspiration to us in developing world class products specifically tailored to Chinese and Asian skin," commented Fabrizio Freda, president and ceo of ELC International, at the inauguration of the centre yesterday. "We are bringing to China the best technologies from the US and combining them with top Chinese scientists and researchers. Through this collaboration, we are gaining critical consumer insights in China, closest to the most demanding consumers who have the highest expectations for beautiful skin and sophisticated, innovative skin care regimes. As a result, we will be able to create even better products for consumers in China and around the world."

"Skin care represents two-thirds of prestige beauty in China. To have a facility right in the heart of this very important region – a region particularly focused on high performance products and safety – will drive our creativity on all levels," added Carol Shen, general manager for ELC in China. "We are committed to our efforts in China and believe the region will continue to be a major growth opportunity for the company as well as providing world class products to Chinese consumers."

ELC's vision is to be the global leader in prestige beauty. In a bid to achieve this the company has prioritised local relevance, creating products closer to consumers as a key strategic driver of all its brands. ELC first entered China in 1993 and opened its first research lab there in 2005.
Companies