Eurofragance increases its sales by 14.5%, reaching 53.7 million euros
Eurofragance generates 53.7 million euros in revenue
Santiago Sabatés, CEO of Eurofragance
The company has exceeded objectives and is planning an ambitious expansion plan focused on expansion in Asia and America.
The company increases the number of its employees by 12% to carry out an ambitious expansion plan.
Eurofragance has generated 53.7 million euros in revenue thus increasing sales by 14.5% as compared to the 46.9 million euros obtained by the fragrance division in 2013. With these results, Eurofragance exceeds its sales objectives for the previous fiscal year. Furthermore, over the course of the year Eurofragance has increased the number of its employees by 12% from 180 to 202 professionals located in areas around the globe where the multinational company is present.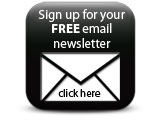 The company plans to continue with its ambitious plan for international expansion. Santiago Sabatés, CEO of Eurofragance, emphasises that "Asia and America are a breeding ground for future company growth and this sets up a framework for the important staff incorporation planned in Mexico as well as the improvements aimed at greater productivity and service for the entire company".
Featured Companies