Feathrs helps customers 'prune their plumes' with new intimate styling range
The 4-sku range can be used for shaving, soothing and smoothing below the belt
Beauty brand Feathrs has launched a new skin care range for intimate styling.
Comprising of four key products, the line is designed to help shave, soothe and smooth below the belt.
The unisex products are available in a shower wash, shave cream, balm and ingrown hair solution (from £4.99).
It is also said to help maintain natural pH levels and uses hypoallergenic fragrance to avoid irritation.
The products are vegan-friendly and are available from Superdrug stores across the UK.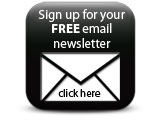 Companies