Feelunique customers now able to pre-order new launches
Consumers will now be able to pre-order select new products 30 days before their release
Feelunique has announced the launch of its new pre-order service for customers.
Consumers will be able to pre-order select new products 30 days before they are stocked in-store.
Pre-ordered products will then be delivered on the day of its release directly to customers.
Feelunique's CEO Joel Palix said: "Our new pre-order service will ensure customers receive their must-have product on the day of launch, without even stepping into a store.
"Individuals now want the most iconic and must-have beauty products as they launch and to share their experiences online."
The first product available to pre-order is the newly stocked indie brand Lime Crime Venus III palette (£50).
The brand is also opening a one-day pop-up shop in collaboration with Lime Crime to welcome the brand to its range of 500 products.
Palix added: "The launch of pre-orders by Feelunique not only demonstrates our ability to constantly augment our customer proposition, but also reflects the shift in consumer behaviour within beauty."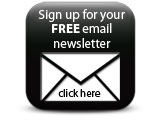 Companies