Floratech exhibits at New York, Suppliers' Day
Floratech provides innovative botanical ingredients to formulators of stable, functional and quality cosmetic and personal care products worldwide.
Floratech is a US manufacturer of biodegradable exfoliating particles, botanical lipids, and functional derivatives. Since 1975, Floratech has delivered high-quality and oxidatively stable botanical ingredients, notably several types of biodegradable exfoliating particles in a wide array of standard colors and sizes. Floratech also produces botanical lipids such as oil-free jojoba esters, moringa butter, macadamia oil and derivatives, high-oleic sunflower seed oil and L22, a newly-patented botanical emollient which delivers the skin lipid profile of a healthy 22-year-old.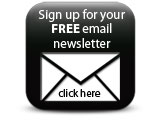 Floratech, Stand 1546 NYSCC Suppliers Day
Contact: sales@floratech.com
Featured Companies