Floris unveils newly branded Christmas gift sets
Floris is preparing for Christmas with the launch of a range of newly branded gift sets 'for home', 'for her' and 'for him'.
Among the home gift sets is the Luxury Miniature Candle Trio (£55), Luxury Candle Duo (£70) and Luxury Home Fragrance Duo (£60). Meanwhile, for her, there are three gift options including Fragrance Travel Collection For Her (£65), Cefiro Luxury Hand Wash & Lotion Set (£40) and Night Scented Jasmine Bath & Body Collection (£50). For him, there are two gift options: Fragrance Travel Collection For Him and Gentleman Floris No.89 Grooming Collection (both £65).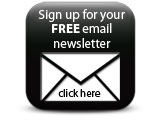 Launch: October
Companies