Four formulations to achieve luscious, perfectly styled locks
The following formulations are based on the theme of hair styling, from sprays to waxes and mousses
Cosmetics Business rounds up some novel formulas for hair styling applications.
From sprays to waxes, here are four formulations to keep your hair in place:
---
Formulation 1
Revive, Refresh, Recharge Dry Shampoo Mousse contains Ashland ingredients and instantly cleanses, refreshes the user's hairstyle, boosts volume and adds texture – all without water.
Preparation
Add water and begin mixing. Add PVP and mix until wetted out and dispersed. Add remaining ingredients one at a time and mix until uniform. Fill cans while continuing to mix, vacuum crimp and charge with propellant.
---
Formulation 2
This leave-on Serengeti Vibes Curling Balm from Univar Solutions is an eco-friendly formula that enhances hydration, boosts shine and controls frizz.
Preparation
Add all constituents of phase A in the order listed and mix well between each addition until homogeneous.
---
Formulation 3
Seppic's Emosmart V21 provides a light and unctuous texture to this Hair Modelling Wax.
---
Formulation 4
Active Concepts demonstrates the efficacy of its styling retention ingredient ProCutiGen Hold – a biomimetic cuticle – in ProCutiGen Hold Styling Spray.
Preparation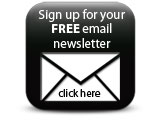 Mix phase A until homogenous. Mix phase B until homogenous. Mix together phase A and phase B until a uniform system is formed.
Featured Companies
See also