FrankenChemie becomes Surfachem Deutschland
Germany greatly complements Surfachem's existing pan-European presence in the UK, Ireland, Poland, Benelux, Nordics along with Brazil
Following its acquisition by the Surfachem Group, Franken-KosmetikChemie-Handel (FrankenChemie) in Wendelstein/Nuremberg will be renamed Surfachem Deutschland, effective immediately.
Executing on its vision to be the distribution partner of choice in the Personal Care, Home Care and Industrial Care markets, Germany greatly complements Surfachem's existing pan-European presence in the UK, Ireland, Poland, Benelux, Nordics along with Brazil.
Key supplier relationships and operations will remain unchanged.
"We are very pleased to welcome a family based, long term oriented new owner with shared values. Together, we will leverage our combined capabilities to further develop complementary raw material ingredients and unparalleled services" Manuel Rodrigues, Marketing & Sales Director – Surfachem Deutschland.
About FrankenChemie
FrankenChemie was established in 1983. A long-standing distribution partner to Evonik Industries AG, FrankenChemie markets a diverse range of speciality materials, primarily into the Personal Care and Cosmetics sector.
Contact information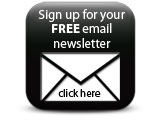 For any further information please visit either www.surfachem.de, www.surfachem.com, www.2mholdings.comor contact James Hodgkinson, Marketing Manager – Surfachem, via phone: +44 113 394 9200 or via email jhodgkinson@surfachem.com
Featured Companies