Gattefossé reveals new clinical data for its natural origin active Gatuline In-Tense MB
Gatuline In-Tense MB is a natural origin active ingredient that acts deeply in the skin
Gatuline In-Tense MB is a natural origin active ingredient that acts deeply in the skin. It provides support to the collagen fiber network, demonstrating anti-wrinkles effect.
New firming properties targeting the neck, décolleté and arms have been demonstrated.
New methodology
The objective of the new clinical test was to assess the efficacy of a formulation containing 1% Gatuline In-Tense MB on the neck, décolleté and arms of women with mature skin.
Multiple evaluation techniques were applied to highlight the efficacy of the ingredient:
Skin firmness evaluated on the basis of cutometry on the forearms
An analysis of décolleté fine lines and wrinkles based on 3D acquisitions
A clinical scoring by a dermatologist
A self-assessment by the volunteers
A satisfactory questionnaire.
New results and claims
Tests' results highlighted a significant reduction of fine lines and wrinkles at the décolleté and neck level. Skin appears smoother and softer.
Analysis by cutometry showed a significant improvement in skin firmness and tonicity. Gatuline In-Tense MB is an active ingredient of choice for skin care and body care: a firming,toning, smoothing and wrinkles removal effect, accompanied by an overall improvement of skin quality.
Clinically proven efficacy on face, neck, décolleté and arms
Targeted solution for firming body and facial care
A natural origin anti-aging active
Gatuline In-Tense MB is a concentrated oily extract from the flower of the acmella plant also called Paracress or "Brède mafane", a traditional spicy condiment.
Acmella is renowned for its high content in alkylamides, proved to be excellent markers of the anti-aging efficacy.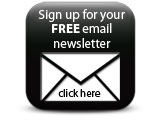 Special attention is given to a selective and sustainable harvest of the flowers (upper buds only) to ensure the reproduction of the specie.
Companies