Givaudan Active Beauty presents Vegetan Evolve for self-tanning at SCS Formulate
Givaudan Active Beauty introduces Vegetan Evolve, the latest variation in the Vegetan range.
In a market worth €467.4M, with Western Europe and North America accounting for 80% of sales, self-tanning harbours many opportunities.
Perception of self-tanning is positive and driven by social influences. 38% of UK self-tanning users say being impressed by someone's self-tan would encourage them to use a self-tan product. 28% of US consumers get spray tans, suggesting a desire for immediate results.
Social media doesn't make an exception, with the #selftan and #selftanner hashtags being on the rise on Instagram. 58% of US female beauty buyers say they get encouraged to buy a certain sunless product they saw on social media posts.
Now that self-tanning has upped its game with a full array of products and textures delivering more and more natural-looking and Instagram-friendly results, it is time to aim even higher.
Vegetan Evolve takes its origin in white biotechnology, already mastered by Givaudan Active Beauty for the production of the Vegetan range (DHA). Born in a unique biorefinery platform near to Reims (France), where circular economy is at the heart of business, Vegetan Evolve enjoys a highly sustainable manufacturing process. Vegetan Evolve is based on erythrulose, which possesses the same properties as DHA, the reference molecule for self-tanning. It triggers the Maillard reaction and leads to the production of brown compounds, the melanoidins.
These pigments, linked to the proteins of the skin, provide a tanning effect within hours, built to last. Thanks to a more controlled reaction with the skin, Vegetan Evolve is ideal in association with DHA. It is an ally of choice to obtain the results consumers are looking for: long-lastingness, natural aspect, sun-kissed appearance and skin gentleness.
Our scientific studies demonstrated that Vegetan Evolve results in a long-lasting and darker tan colour as well as in a more natural colour for the skin tan.
Céline Dinant, Formulation manager says: A few drops of Vegetan Evolve at the end of the formulation process and the self-tanning magic/alchemy operates in synergy with Vegetan, Vegetan FL and Vegetan Premium Plus as to naturally embellish the colour and the radiance of your complexion. An ingredient to be discovered as soon as possible!
To find out more about Vegetan Evolve, please visit Givaudan's booth #621 at SCS Formulate 2018 on 13th and 14th November at the Ricoh Arena in Coventry, United Kingdom.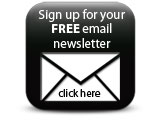 *Vegetan is a registered trademarked ingredient of Givaudan Active Beauty
Featured Companies