Givaudan invests in adaptogenics
The Adaptogenes Botanicals Solution collection uses ingredients to help 'chill' the skin and body
Givaudan Active Beauty has unveiled a collection of ten botanical extracts with the ability to regulate processes in the body and to adapt to meet skin's needs at any given point in time.
The Adaptogenes Botanicals Solution collection includes moringa, turmeric, aloe vera and acerola to 'chill' the skin and body.
To inspire cosmetics makers, Givaudan created a 2-in-1 inside-out formulation concept.
The moringa extract-containing duo comprises a detoxifying mask for fresh, radiant skin and a moringa powder, which can be added to water, juice or a smoothie to enhance the effects of the mask.
The moringa leaves were picked sustainably in southern Africa through Givaudan's Pathfinder programme.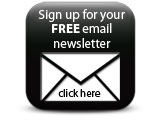 Featured Companies