Guerlain joins digital rat race offering virtual try-on technology
The new technology, in partnership with Voir, allows customers to digitally 'try-on' its line-up of beauty products
French perfume and cosmetics brand Guerlain has joined the roster of brands offering customers virtual try-ons for its make-up products.
In partnership with technology company Voir, the solution is powered by AR technology.
Customers can use the technology in Guerlain stores or download the app.
Voir's solution is said to provide a unique true-to-life try-on experience driven by proprietary technology of digitalisation that processes physical make-up products through scanning, precise calibration and produces digital products that can be used in AR.
"Consumers don't just want to buy something, they want a great customer experience that complements the product," said Jean-Denis Mariani, Guerlain's Chief Data Officer.
"And when it comes to make-up products, we know that it could be difficult for some of them to buy it without testing it.
"As a result, we worked closely with our partner Voir to develop a customised virtual try-on tool, allowing our consumers to test many shades of our make-up products."
Dmitry Koltsov, Voir's CEO added: "We are excited about the collaboration with Guerlain.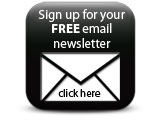 "Together we are reinventing the digital beauty world and staying ahead of fast-moving beauty trends."
Companies